Oregon Gunman Note: Chris Harper Mercer Left Message Expressing Anger, Depression, A Report Said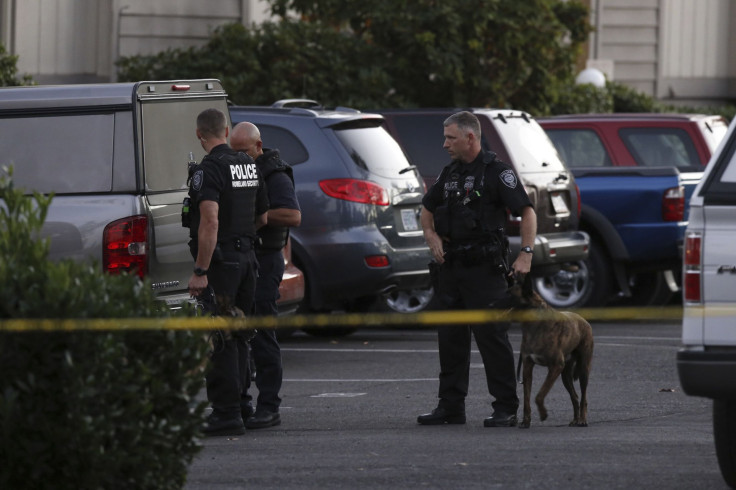 The gunman who killed nine people at Umpqua Community College in Roseburg, Oregon, left an angry, hateful note at the scene of the attack, law enforcement officials confirmed Friday, according to an NBC News report. Chris Harper Mercer, 26, who authorities have identified as the suspect in the fatal shooting, reportedly left a note indicating he "felt the world was against him," officials said.
Law enforcement sources said the note expressed he was angry and depressed, CBS News reported. The gunman, who was killed in a shootout with police after the attack Thursday, wrote that he would be "welcomed in Hell and embraced by the devil," according to NBC News.
Mercer used a total of six guns during the campus shooting, according to Celinez Nunez, Assistant Special Agent in Charge of the Seattle Field Division of the Bureau of Alcohol, Tobacco, Firearms and Explosives (ATF). In addition to those firearms, another seven were recovered at Mercer's apartment, Nunez said Friday afternoon during a televised press conference.
Mercer also wrote in the note that he was "in a bad way," an official told NBC News. The note reportedly detailed what seemed like depression and he lamented that he did not have a girlfriend.
Officials have not yet identified a motive in the shooting that took nine lives and injured at least 10 more on the fourth day of fall semester at the community college Thursday. Witnesses have suggested that the shooter sought to target Christians, while officials have traced his interest in mass shooters and antipathy toward organized religion, according to the Washington Post.
A father of one survivor of the shooting told her father before entering surgery that the gunman singled out Christians, according to CNN. "I've been waiting to do this for years," the gunman told the professor before shooting in the classroom, Stacy Boylan told CNN, recounting his daughter's account. Another witness in the classroom next to the shooting told NBC that she did not hear the gunman discuss Christians nor did she hear him speak at all.
An email address associated with Mercer's Myspace page and profile on a dating website appeared to be connected as well to an account on a file-sharing site that commented on the infamy of the shooter who killed two reporters on live television in August, Time magazine reported. The Myspace page that purportedly belonged to Mercer was full of images of the Irish Republican Army and masked gunmen.
© Copyright IBTimes 2023. All rights reserved.