Oscar De La Hoya Explains How Jake Paul Can Fight Canelo Alvarez
KEY POINTS
Oscar De La Hoya raves about Jake Paul's potential
De La Hoya sees the possibility of Paul fighting Saul "Canelo" Alvarez
The boxer-turned-promoter wants experienced fighters to call out the YouTuber
Oscar De La Hoya is confident about what Jake Paul can achieve in the sport of boxing.
Paul may have made waves in combat sports, but the reality is his best accolade thus far is a knockout win over former UFC champion Tyron Woodley.
For De La Hoya, the sky is the limit for "The Problem Child" and even a crack at Saul "Canelo" Alvarez is not impossible.
According to the 49-year-old, it will be unfair for other champions who have been yearning to fight Alvarez if Paul will get a shot at the Mexican superstar sooner rather than later.
However, De La Hoya is certain that if the YouTuber can beat "a few" contenders and champions, "anything can happen."
"Look, anything can happen in boxing," De La Hoya recently told TMZ Sports when asked to comment about Paul calling out Alvarez. "I think, in order to fight an elite fighter like that, like Canelo, you have to prove yourself. You have to have a world title. You have to fight a few contenders and a few world champions. You can't just go in there. [Because] It wouldn't be fair for other world champions waiting in line to fight Canelo."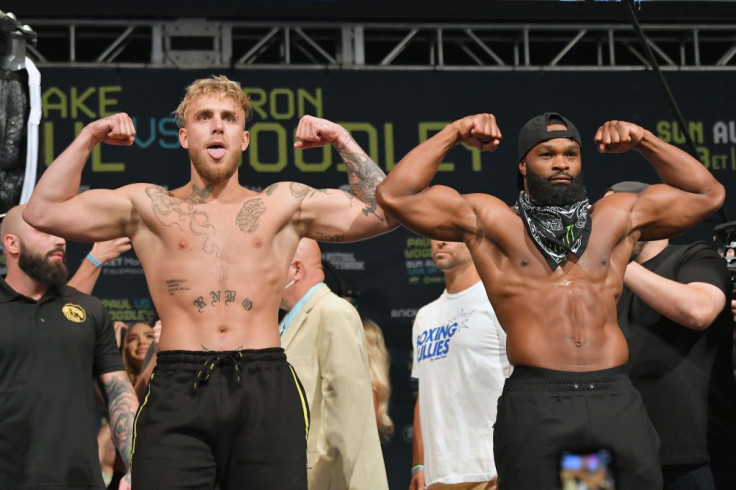 De La Hoya further raved about Paul's work ethic and added that based on what he's been hearing from his sources, the internet sensation is taking his craft seriously.
"Jake Paul has all the time in the world," he stated. "[He's a] Young guy, he can work himself up the ladder, [and] possibly fight Canelo in the near future, who knows. A couple of years from now, maybe. I think Jake Paul, the way he keeps proving himself, the way he trains in the gym…cause I hear, I have voices everywhere, I have eyes everywhere, and Jake Paul, he's working his a--off."
"He's the real deal, I'm going to tell you that," he added. "With only four or five fights and the way he's taking it seriously, Jake Paul is the real deal."
UFC president Dana White had already addressed the issue with Paul calling out Conor McGregor for a one-fight deal.
White stressed that aside from the size difference, the UFC is not the platform for the internet star's work.
For De La Hoya, if Paul has the potential to become a world champion and it will all begin to unravel once an experienced fighter from either boxing or MMA gives it a go.
"I dare anyone who has boxing experience, who has MMA experience, to call him [Paul] out because I'll tell you one thing, this guy can beat a lot of good champions and even maybe great champions," the Golden Boy Promotions chief stressed.
"This is not a one-off, a two-off, a three-off, no. He wants to become a world champion and there's no other way out of becoming a world champion, you have to fight the very best. Jake Paul is doing the right thing. He's on his way to becoming a contender and he's on his way to becoming a world contender and then a world champion if he keeps it up."
© Copyright IBTimes 2023. All rights reserved.