Pakistan's Elections: Unprecedented, Unpredictable, And Possibly Deadly
While the Pakistani Taliban is rattling its AK-47s and threatening multiple attacks on polling places, the rest of Pakistan is resolute in the determination to hold free elections on Saturday. If all goes smoothly, it will mark the first time in Pakistan's history that a civilian government has completed a full term and managed a peaceful handover.
Many eyes, while not being distracted by Taliban kidnappings and threats, remain transfixed on Imran Khan, a former cricketeer-turned-politician who is seeing a late surge of support in the polls, although front-runner Nawaz Sharif of the center-right Pakistan Muslim League is still in the lead.
Khan, 60, and his centrist Pakistan Movement for Justice party (acronym PTI in Urdu) have around 9.4 million members. Khan, who led Pakistan's national cricket team to victory in the 1992 World Cup, rose to popularity as a politician after 2008, when assassinated former Prime Minister Benzair Bhutto's husband, Asif Ali Zardari, assumed the presidency. Riding the populist, shake-up-the-status-quo ticket, Khan and PTI have advocated shooting down U.S. drones and have called for major social and economic reforms.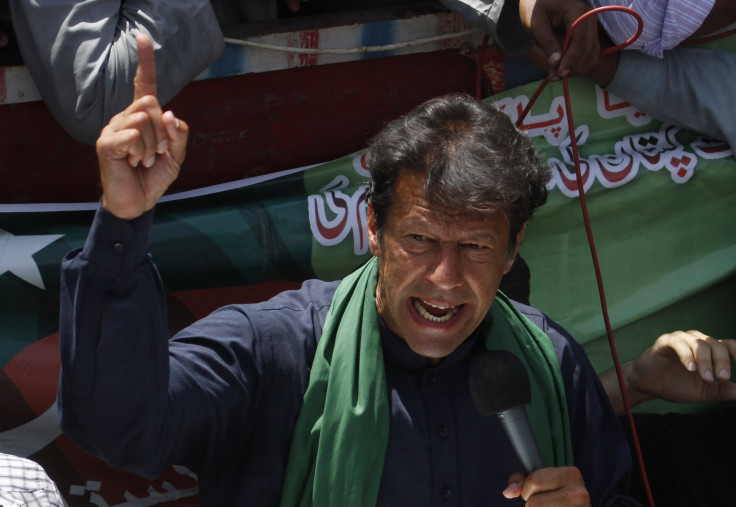 Khan's name (and face) have garnered his party and candidacy much attention, especially among a population where 91 percent of people are dissatisfied with the country's direction, the International Herald tribune reported on Tuesday.
"In a country rife with ethnic, sectarian, provincial, class and political conflicts and on a downward spiral, Mr. Khan represents the one source of passionate unity for the country -- cricket," Madiha Afzal, a nonresident fellow at the Brookings Institute, wrote.
But it is the Pakistan Muslim League and party leader Nawaz Sharif that is expected to take much of the vote. The PML is currently the second-largest party in Pakistan's Senate and is fiscally conservative and socially moderate. Sharif has served has prime minister twice before in the 1990s but was widely accused of corruption.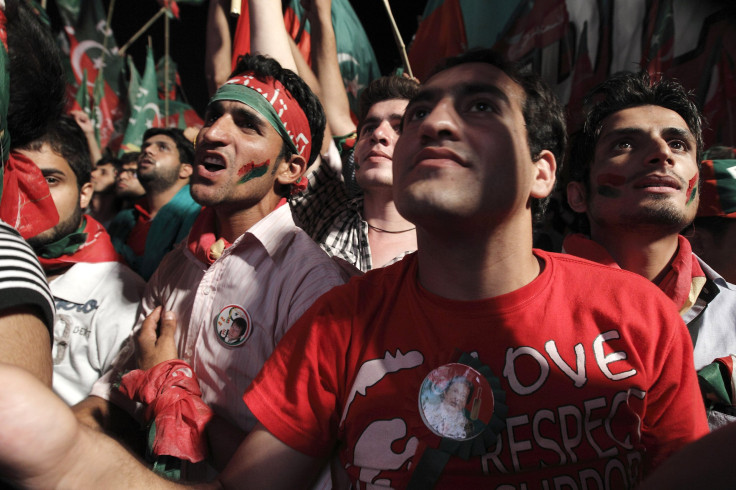 The third major party in the running is the Pakistan People's Party, or PPP, a center-left group led by Benzair Bhutto's son, Bilawal Bhutto Zardari. The PPP currently leads the government coalition and has been trading power with the PML for years.
More than 80 million people are registered to vote in Saturday's elections. To have a majority in the 272-seat National Assembly, a party must win 137 seats.
© Copyright IBTimes 2023. All rights reserved.