Palestinian Official Blasts Iran For Interfering In Its Affairs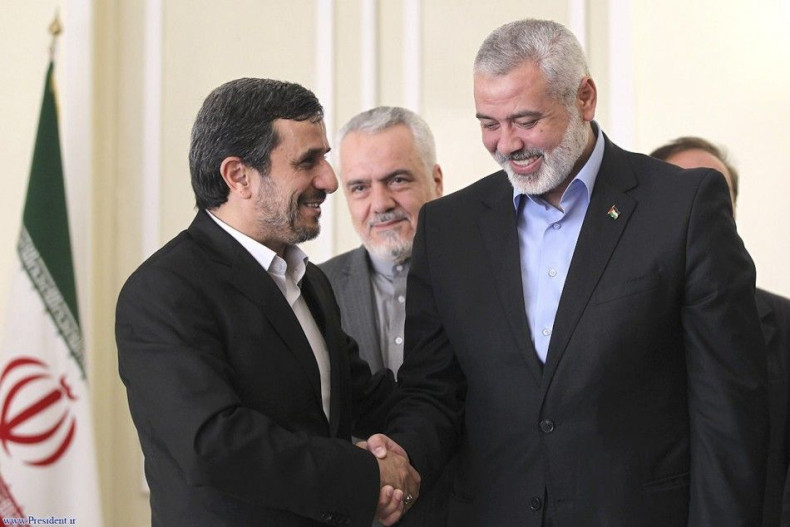 A senior Palestinian official has criticized Iran for interfering in the Palestinian Authority's internal affairs.
According to the Palestinian Ma'an news agency, the secretary-general of the Palestinian Authority, Tayyeb Abdul-Rahim, has alleged that Iranian involvement in Palestinian issues only serves to benefit Israel by exacerbating the conflicts between the rival Palestinian Fatah and Hamas factions.
The more moderate Fatah party governs the West Bank, while the more radical Hamas rules Gaza.
Abdul-Rahim blamed Iran for ruining efforts by Hamas and Fatah to reconcile.
Abdul-Rahim also claimed that Hamas is back on Iran's payroll -- payments had apparently been suspended by Teheran six months ago to punish Hamas for its refusal to support Syrian president Bashar al -Assad. Indeed, Hamas has voiced support for the Syrian opposition seeking to topple Assad.
However, Fatah believes Iran can overlook Hamas' Syrian posture because Teheran is more interested in supporting an armed Palestinian movement against Israel.
We have information that Iran paid tens of millions of dollars to [Mahmoud] Zahar and [Ismael] Haniyeh in their visits to Iran, Fatah spokesman Ahmed Assaf said, according to Ma'an.
Zahar and Haniyeh are Hamas leaders who have recently made separate trips to Teheran.
Reconciliation is in the freezer because Zahar was the one who put it there and he got the price from Iran, Assaf told Reuters.
Zahar, Haniyeh and Hamas' Gaza leadership were paid by Iran to freeze reconciliation.
Ma'an also noted that last month, according to Fatah, that Iran paid Hamas money in order to cancel a deal between the two Palestinian factions that would have resolved a five-year-old rift.
In response to all the allegations, Hamas has denied Fatah's charges.
The Fatah government did not implement any of its obligations [under the unity deal], and it prefers American money to nationalist agreements, Hamas spokesman Taher al-Nono said, according to Reuters.
Separately, Abdul-Rahim also criticized Iran's President Mahmoud Ahmadinejad for having recently visited Abu Musa, one of three disputed islands in the Persian Gulf, which are claimed by both the United Arab Emirates and Iran.
Abdul-Rahim charged Iran with seeking to provoke regional conflicts by such provocative actions, comparing the actions with Israel's "occupation" of Palestine.
Iran has held Abu Musa -- which holds a key strategic position in the Strait of Hormuz -- since 1971.