Palestinians Lobby UN, Vote By Vote, For Key Advance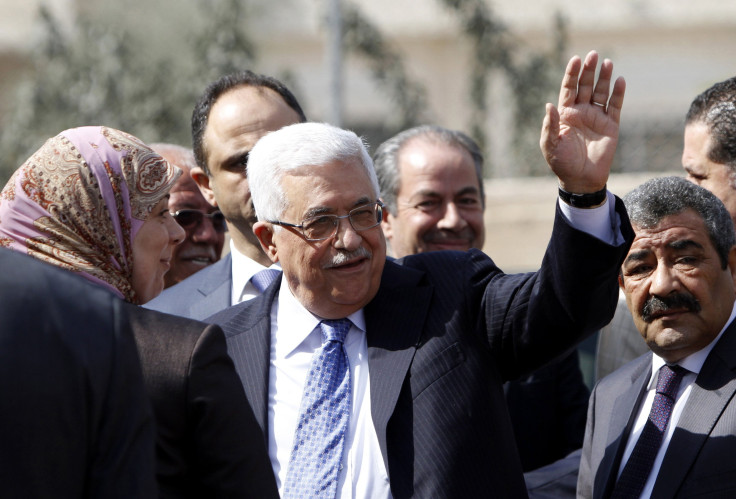 The Palestinians are seeking a plurality of Western nations to help legitimize their bid for upgraded status at the U.N. They have some support, but they have a long way to go.
Following France's lead yesterday in declaring their support for the Palestinians, Spain, Norway, Denmark, Switzerland, Austria and Portugal all announced they would vote yes in the General Assembly Thursday.
The U.S. will vote no, and the U.K. is expected to abstain unless the Palestinian Authority agrees not to press charges against Israel in the International Criminal Court.
China will vote yes, the Times of Israel and Haaretz reported last week. In a conversation with CNN's Fareed Zakaria, Russian Foreign Minister Sergey Lavrov said he would have "no difficulty" voting yes in support of the Palestinians.
Germany is expected to vote either no, or to abstain.
European powers have been particularly eager to bolster Mideast moderates, Al-Jazeera said, especially following a weeklong bloody conflict between Israel and extremists in Gaza.
"If you add up the political calculations, nobody's willing to cut off their money and undermine Abu Mazen [Palestinian President Mahmoud Abbas] or his government," said Diana Buttu, a political commentator in Ramallah, to Al-Jazeera.
Canada is set to vote against, the Toronto Star said.
Australia, which initially said it supported the bid, announced on Tuesday it would abstain, despite Prime Minister Julia Gillard's purported desire to vote no.
"The government's position balances our long-standing support for the right of the Palestinian people to self-determination and their own state with our concern that the only durable basis for resolution of this conflict is direct negotiations between Israel and the Palestinians," Gillard and Foreign Minister Robert Carr said in a joint statement. "Australia strongly supports a negotiated two-state solution that allows a secure Israel to live side-by-side with a secure and independent future Palestinian state."
At the General Assembly opening in September, many world leaders in their addresses expressed support for a two-state solution and/or a Palestinian state, including those of France, Egypt, Libya, Jordan, South Africa and Jamaica.
And what will Israel do if the measure passes?
If the fighting with Gaza was any indication, the upgrade in status won't go down well. In a statement to the press earlier in November, Foreign Minister Avigdor Lieberman said that toppling Abbas's government in the West Bank was an option. Vice Prime Minister Moshe Yaalon issued an ominous, if vague, warning that Palestinians would pay "a heavy price" should to vote turn to their favor.
Israel's main concern is that with upgraded status, the Palestinian Authority will have the right to bring cases before the International Criminal Court, and thus may try to charge Israel with war crimes. Palestinian authorities have given assurances that they "won't rush to sign up for the ICC" if they win the vote, the Israel-focused U.S. paper the Algemeiner reported. But Anne Bayefsky, a senior fellow at the Hudson Institute, isn't convinced.
"It's meaningless drivel," Bayefsky told the Algemeiner. "It's just a throwaway line, it doesn't have any serious commitment behind it. I think they'll go to the court because they want to delegitimize Israel and they're going to take every possible route."
Elliott Abrams, a senior fellow for Middle Eastern Studies at the Council on Foreign Relations, said the greatest concern was not what Israel will do to the Palestinians, but rather what the Palestinians might do to themselves and the U.N.
"Every U.N. agency 'Palestine' joins will quickly be bankrupt," Abrams wrote, "for the United States will withdraw from each as we have withdrawn from UNESCO – and in most we pay 22 percent of the budget, a shortfall the PLO's champions have not offered to make up. Moves in the ICC will gain Abbas one day's notice in the Palestinian press but more permanently embitter relations with Israel."
The vote, Abrams argued, may lift the status of Abbas's Palestinian Liberation Organization, but will do nothing for the Palestinian people themselves.
© Copyright IBTimes 2023. All rights reserved.