Papua New Guinea Earthquake Live Updates: Tsunami Alert Issued After 7.9-Magnitude Quake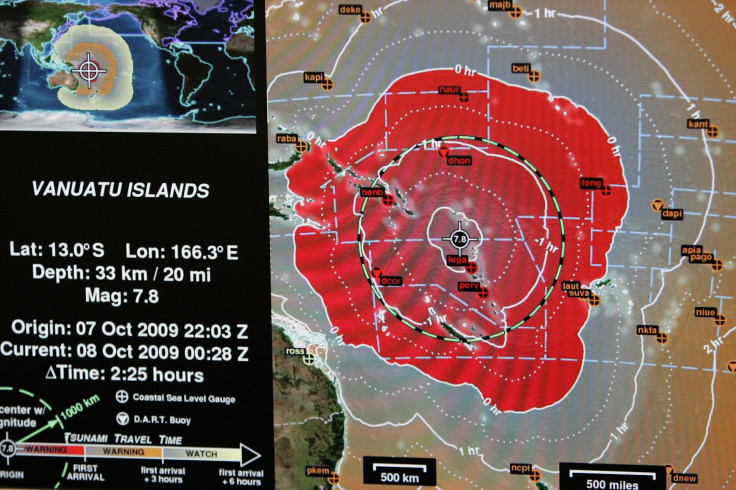 UPDATE: 7:22 a.m. EST — The government of Fiji said Saturday there is no 'significant tsunami threat' to the country following the 7.9-magnitude earthquake off Papua New Guinea. Officials said they will keep monitoring the situation.
UPDATE: 7:09 a.m. EST — According to the Joint Australian Tsunami Warning Centre, there is no tsunami threat to Australia following Saturday's 7.9-magnitude earthquake in Papua New Guinea.
Meanwhile, New Zealand's Ministry of Civil Defence and Emergency Management said no evacuations were currently necessary but warned the public to "stay out of the water and off the beaches following this evening's tsunami threat."
There were no immediate reports of major damage or injuries from Papua New Guinea.
"Overall, the population in this region resides in structures that are vulnerable to earthquake shaking... some casualties and damage are possible," USGS said on its website. Earthquakes are common near Papua New Guinea, which lies on the nearly 2,500-mile-long Pacific Australia plate, which forms part of the "Ring of Fire" — a hotspot for seismic activity.
Original story:
A 7.9-magnitude earthquake hit about 100 miles east of Rabual, Papua New Guinea on Saturday, the U.S. Geological Survey reported. The Pacific Tsunami Warning Center (PTWC) said dangerous tsunami waves could arise along some coasts in the South Pacific within the next three hours.
"Widespread hazardous tsunami waves are possible," PTWC said. The quake struck the New Ireland region of Papua New Guinea at a depth of 45 miles.
The PTWC said tsunami waves were possible not only in Papua New Guinea but also in Indonesia, the Solomon Islands, Pohnpei, Chuuk, Nauru, Kosrae and Vanuatu.
New Zealand's Ministry of Civil Defence & Emergency Management also issued a tsunami warning following the earthquake.
After conducting a review, the National Weather Service said the U.S. will not be affected by the earthquake.
This is a developing story.
© Copyright IBTimes 2023. All rights reserved.
FOLLOW MORE IBT NEWS ON THE BELOW CHANNELS