Paraglider Plummets To Ground As His Lines Get Tangled Before Managing To Escape [Video]
A terrifying video shows a paraglider plummeting to the ground after his lines got tangled in heavy winds, before eventually managing to escape.
The incident happened in Organya, Spain, when the paraglider identified as Kevin Philipp was performing an acrobatics trick amid strong turbulence, Lad Bible reported.
The video of the near-death ordeal was posted on social media, and has since gone viral.
"Acro paragliding trick in strong turbulence went wrong.Left break line got stuck for a moment to break fully. The glider shot to the front and I fell inside," Philipp explained in the video posted on YouTube.
For Philipp, the next step was to make use of the safety parachute that was stored in his seat. But since he fell into the paraglider and lines, it was difficult to open the rescue parachute.
"In aerobatics, we even use 2 or 3 extra rescue systems to save ourselves from this kind of situation," Philipp said.
The expert paraglider was then forced to think of a plan B as he began to fall freely to the ground at a very high speed.
The video shows Phillipp struggling to get out of the tangled lines in mid-air. However, seconds before he hits the ground, Philipp manages to deploy his emergency parachute.
"Very last chance was to manually open the rescue package. The estimated time left was about 1 second. This was not the day to die!" Philipp said after escaping a near-death experience.
This video might be disturbing to some viewers.
After watching the video of the narrow escape, many viewers have commented their relief on social media. "Insane! This is what fighting for your life looks like. Glad you won!" a viewer wrote. "Amazing video! I mean, omg how crazy, but just goes to show never give up no matter what. So glad you were able to walk away with your life!", another said.
Meanwhile, Philipps said the ordeal is very much part of the paragliding experience, although rare.
"In acro paragliding, we face a lot of tries and errors in learning the tricks. With 2-3 rescue parachutes and a lot of height, we can safely train this kind of sport. This occasion is quite unlucky and rare. Just to keep in mind. Fly high, land safe," he added.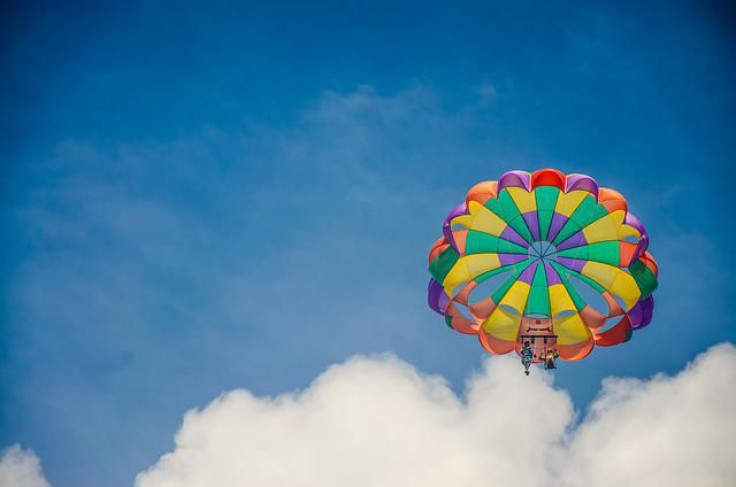 © Copyright IBTimes 2023. All rights reserved.