Paris Attacks: Belgium Launches 6 Raids In Brussels Linked To Paris Suicide Bomber Bilal Hadfi, Detains 1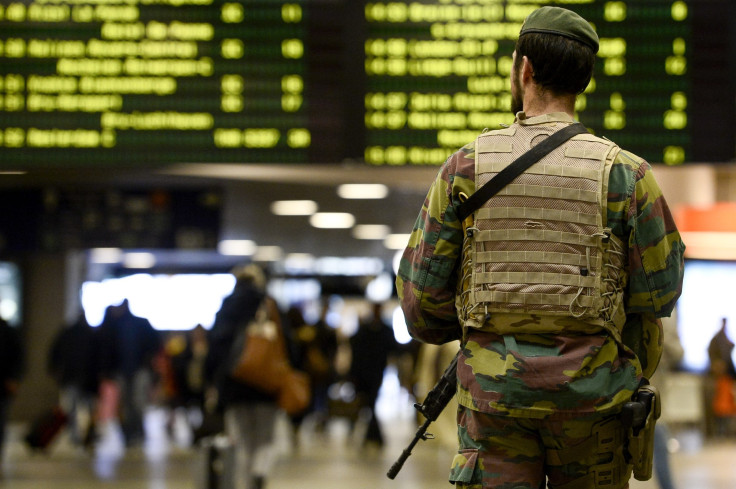 UPDATE: 5:44 a.m. EST -- Belgian police took one person in custody in a raid related to the Paris attacks, the federal prosecutor said Thursday, according to reports. The person was detained from Laeken area of Brussels, where authorities launched six raids in connection to Paris suicide bomber Bilal Hadfi, ABC News reported.
Police are interrogating the detainee, however, there is no indication about what connection the person has with the attacks that killed 129 people and injured 350 others.
Original story:
Belgian authorities launched six raids in capital Brussels Thursday morning in connection to Paris suicide bomber Bilal Hadfi, the Associated Press reported. An official in the Belgian federal prosecutor's office told AP that the raids were launched in Molenbeek suburb and other parts of Brussels.
Hadfi, 20, was identified as one of the three suicide bombers who blew themselves up near the Stade de France football stadium Friday, killing one person. The target of the raids is "his entourage," the official told AP.
Meanwhile, French authorities said Thursday it remained unclear whether the suspected mastermind of the attacks, Abdelhamid Abaaoud, a 27-year-old Belgian, was still at large or killed in a raid on an apartment in a Paris suburb Wednesday. Two people were killed in the Paris raid, including a female suicide bomber.
Belgian Prime Minister Charles Michel said that he wanted to make amendments to the constitution in order to increase the time that terror suspects can be held by police without charge, AP reported. "All democratic forces have to work together to strengthen our security," Michel reportedly told lawmakers.
Michel also announced a 400 million euros ($427 million) package of additional anti-terror measures in the wake of the attacks in Paris.
© Copyright IBTimes 2023. All rights reserved.