Saint-Denis Police Raids: Fear Of Terrorism Spreads To Residents Of Isolated Paris Suburb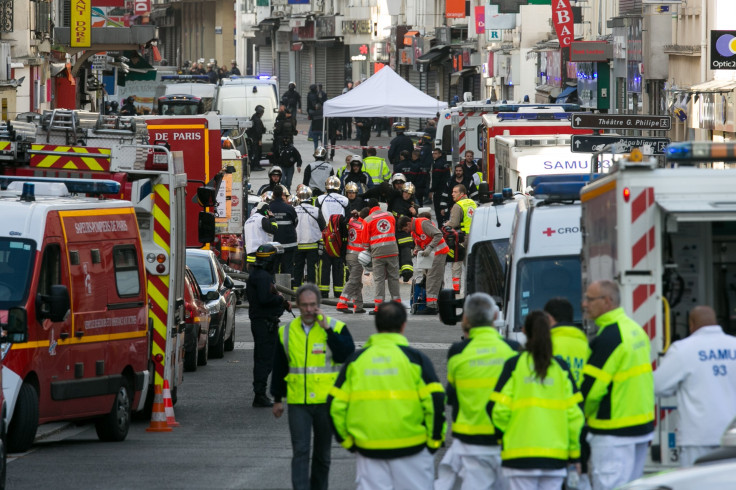 PARIS -- Ornella Risi was staying at a friend's house when she received a call from her mother at around 5:30 a.m. Wednesday. "'The ground is shaking,' my mother said, crying over the phone," the 17-year-old recalled. Her mother begged Ornella to leave Saint-Denis, fearing the whole Parisian suburb would soon be under siege as police ordered residents to stay indoors. "I felt like it was the end of the world," Ornella said.
Less than seven miles from Paris, the northeastern suburb of Saint-Denis often seems much farther culturally, economically and politically. Like the Catholic saint it was named for -- a martyr killed by decapitation and memorialized in statues around the city -- the suburb of Saint-Denis is in many ways the dismembered limb of Paris, a neighborhood that many of France's poor, unemployed and disenfranchised North African community call home.
But last week's horror in Paris rippled out to this area early Wednesday morning as police raided an apartment suspected to be housing terrorists, resulting in frequent exchanges of gunfire between the barricaded militants and police, as well as a kamikaze suicide bombing by a woman in the apartment. At least two people died in the explosion and five people were arrested in this raid, one of hundreds carried out across Paris and environs in the past few days in search of Abdelhamid Abaaoud, the suspected mastermind behind the Friday attacks, which left 129 dead and some 350 injured.
"Before, I said to myself this is happening far away, at the Stade de France, in Paris, but now it's literally on my doorstep," said Risi, a girl of North African descent who lives one door down from where the raids took place, on Rue Corbillon.
Her mother, Mawal Risi, was still trapped inside her apartment at 11 a.m. local time as the raids continued through the morning. "We were so scared, we cried. We didn't know what was happening," she said over the phone from inside her apartment. Risi's sister, who is 15, tried to climb out of the window, but the police told her to say inside.
Mawal went to the window with her dog a few hours after the bulk of the explosions and exchanges of fire early in the morning to see what was going on. Immediately a spotlight was trained on her and she saw snipers point their guns on her from windows across the street. "We didn't know when it would be over," she said.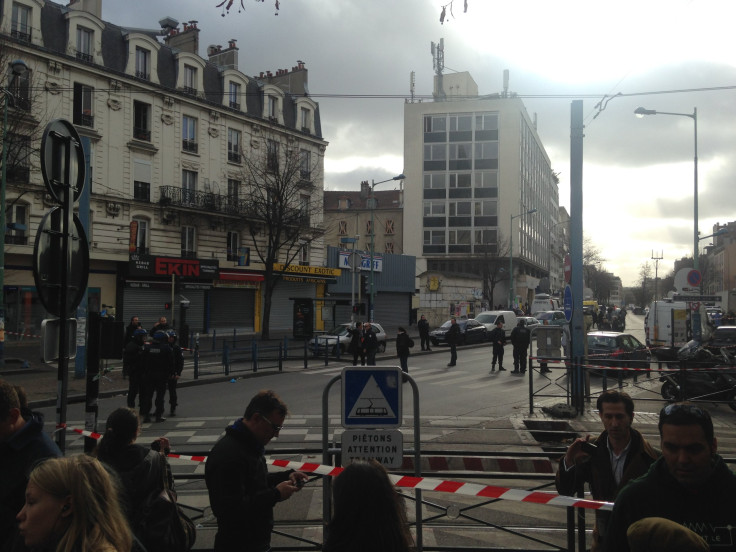 Saturday's raid wasn't the first time Saint-Denis has made headlines. The neighborhood is home to some half a million Muslims, many of whom are unemployed and report that they are discriminated against in job searches and are often the targets of police brutality. In 2005, those tensions and anger boiled over into a series of riots.
The riots broke out across several suburbs in the region after the death of two adolescents, Zyed Benna and Bouna Traoré, who were electrocuted at an electrical sub-station while running from the police. Young people torched some 9,000 cars, looting stores and marching in the street in violent revolt.
The deaths of Benna and Traroré were the tipping point for a region that has long been isolated both economically and culturally from the rest of the city. Unemployment for people in Saint-Denis under 25 is around 40 percent, compared to 10 percent in the rest of France. The public school system has been criticized as discriminatory and poorly funded, resulting in an increasingly disenfranchised young population.
This exclusion from Paris society has also created a sense of solidarity among the people who live here. They don't say they're from Paris; they say they're from the 93, the first two numbers of the zip code in this neighborhood. The 93 has become synonymous with a pride for the neighborhood as well as a warning to others that they are not like them.
Several young people in Saint-Denis said the attacks against satirical weekly Charlie Hebdo in January when two Islamic terrorists shot and killed 12 people had not scared them and that last week's killings had been a shock but still seemed far away. But this morning's raids brought the issue of terrorism home.
"I opened the window when I heard the shots this morning at 5 a.m. when my mother was getting ready to go to work," said Ousmane Minte, 24, a student of physics of North African descent who has lived in Saint-Denis for many years. He walked his mother to the train before strolling around his neighborhood, talking to friends and acquaintances to see what was going on. He was scared -- as was everyone else. "Normally this is a quiet neighborhood, a little like any neighborhood," he said.
His friend, Abdel Mohammed, 27, a Moroccan native who moved to Saint-Denis in 2002, started laughing when Minte described their neighborhood as normal. "Well, it's normal, but maybe our normal is a little more exciting than other neighborhoods," he said with a smile. Mohammed, who works as a computer scientist, wore the typical attire of most Parisians: black leather jacket and black pants, his beard short and well groomed. "[Saint-Denis has] never been tied to terrorism. Just drugs, stealing, petty crime -- that kind of normal," he said.
Mohammed said it wasn't until Friday's attacks and the raids Wednesday that the gravity of what was happening really hit him. "After Charlie Hebdo, it was different. We were concerned, but it didn't touch us directly," he said. "Now, we are all scared."
When asked if they had been aggressed for being Muslim by other people or by the police in the time since Charlie Hebdo and then after Friday's attacks, Mohammed and Minte said they hadn't. "No, never," he said. "I've heard about it; I've watched videos, seen posts about Islamophobia online, but it's never affected me."
Mohammed said they mostly stayed in their neighborhood and other residents of Saint-Denis described a similar insulation and even feeling of safety for North Africans within Saint-Denis since almost everyone is of Maghrebin descent.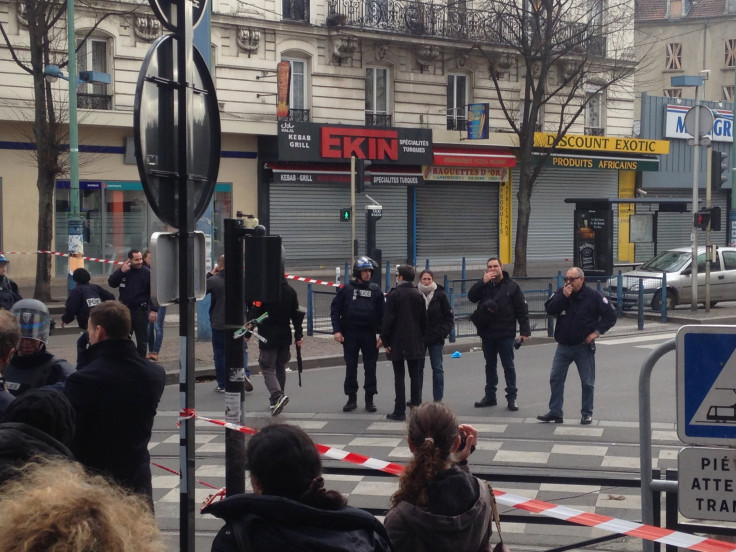 Secane Achour, 50, a French national of Algerian descent who lives a block from the raids, said he prefers to keep to himself and avoid the politics of Paris. "I don't talk to people about what's going on," he said as he locked up his bike outside his apartment.
"I work and I come home to my wife. That's all," said Achour, who works at the airport in Roissy. "I don't like to discuss these things with my friends. I like the calm, the quiet," he said.
FOR FREE to continue reading
✔️ Unlock the full content of International Business Times UK for free
offer available for a limited time only
✔️ Easily manage your Newsletters subscriptions and save your favourite articles
✔️ No payment method required
Already have an account? Log in
© Copyright IBTimes 2023. All rights reserved.