Paris Police Attack: Interior Minister Calls Killing 'Abject Act Of Terrorism'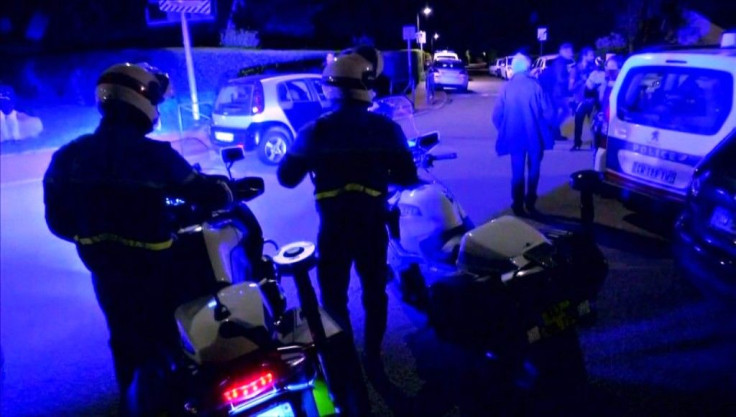 UPDATE: 6:23 a.m. EDT — Two people have been detained in connection with the fatal stabbing of two French police officials in a Paris suburb, authorities said Tuesday, according to the Associated Press. The two suspects are believed to have been close to the attacker, identified as 25-year-old Larossi Abbala, an ex-convict.
Original story:
The killing of two French police officials in Paris suburbs late on Monday was an "abject act of terrorism," French Interior Minister Bernard Cazeneuve said Tuesday. The Islamic State group, also known as ISIS, is reported to have claimed the murder of the senior police captain and his partner, also in the police force.
Cazeneuve commented on the attack after an emergency meeting convened Tuesday morning by French President François Hollande. The interior minister also noted that terror threat is high across the western hemisphere.
"An abject act of terrorism was committed yesterday," Cazeneuve said. The threat "is high in France, it's high in Europe, it's high in the Western world as shown by the events that happened 48 hours ago in the United States [Orlando nightclub shooting]," he added.
A knife-wielding attacker stabbed an off-duty senior police officer and his partner — a woman police official — in the Parisian suburb of Magnanville. The couple's 3-year-old son was unharmed. The 25-year-old attacker was killed by elite police forces after a standoff that lasted three hours.
French anti-terrorism prosecutors have launched an investigation into the killings. Following the attack, an unnamed source told ISIS' news agency Amaq that the attacker was from the militant group. However, ISIS did not officially claim responsibility for the assault.
"Source to Amaq agency: Islamic State fighter kills deputy chief of the police station in the city of Les Mureaux and his wife," Amaq said on its news website, according to Reuters.
Last November, multiple bombings across Paris claimed lives of 130 people. Security in Europe has also been beefed up after twin bombings at an airport in Brussels and explosions at a metro station in the city. The blasts left at least 31 people dead.
© Copyright IBTimes 2023. All rights reserved.