Is Paris Safe? Eiffel Tower To Get Extra Protection Glass Wall As Defense Against Terror Attacks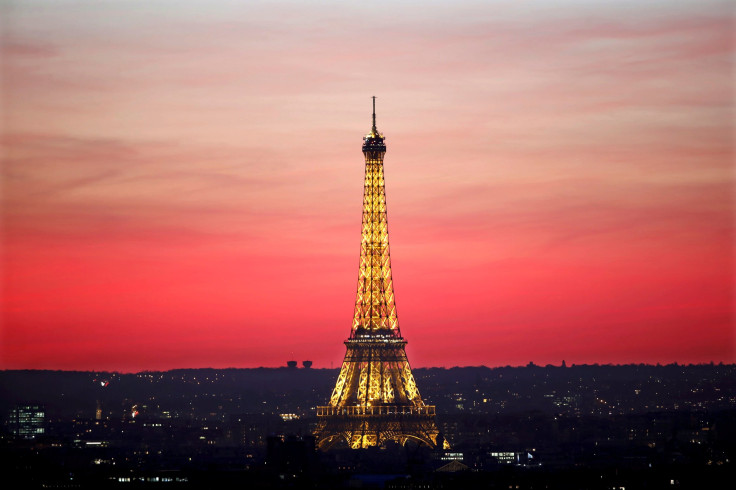 One of the most iconic and treasured monuments in the world will soon receive added protection from terrorist attacks: the Eiffel Tower is expected to have a glass wall built around its base to enhance security measures and prevent damage to its structure.
The project will cost around $21.36 million, or 20 million euros, allowing for bulletproof, glass panels to be placed around the bottom of the building at around 2.5 meters high. Plans for the walls have yet to be approved, but are scheduled for review by a sites commission and environment ministry, Reuters reported.
"We have three aims: improve the look, make access easier and strengthen the protection of visitors and staff," city official Jean-Francois Martins said Thursday in a statement.
Paris has endured several blows by terrorist groups the past few years. The most recent onslaught with a high casualty count took place in November 2015 where 130 people were killed and hundreds injured in one night as ISIS militants coordinated a series of attack. The attacks were deemed an "act of war":
"We are not committed to a war of civilizations, because these assassins don't represent any civilization. We are in a war against terrorism, jihadism, which threatens the whole world," France's president Francois Hollande said after the attacks.
He added: "Terrorism will not destroy France, because France will destroy it."
While tensions rise with the looming prospect of future terrorist attacks, France has agreed to host the Summer Olympics in 2024 and the World Expo in 2025. As part of their preparations, an overall plan to renovate the tower's site costing around $3.2 million, or 3 million euros, was approved Jan. 31 by the Paris City Council and is expected to take place within the next 15 years. Some of the renovations will include maintenance, reorganizing foot traffic around the structure and making visits more efficient for tourists.
© Copyright IBTimes 2023. All rights reserved.
FOLLOW MORE IBT NEWS ON THE BELOW CHANNELS