Pastor Andrew Brunson Facts: Trial For American Facing Terror Charges In Turkey
An American pastor facing terrorism-related charges in Turkey will appear for the first time in court Monday as his trial is set to begin. Andrew Brunson allegedly had links to a group accused of orchestrating a failed military coup.
Brunson's lawyer, his advocates and U.S. officials dismissed the allegations against him as groundless, saying the preacher was arrested for his Christian faith. Brunson, a 50-year-old evangelical pastor from North Carolina, was arrested in December 2016. He is charged with connections to the Kurdistan Workers Party (PKK), a Kurdish militant group which Turkey and the U.S. consider a terrorist organization. He was also linked to the network of U.S.-based cleric Fethullah Gulen, who Ankara blames for carrying out the coup attempt.
Brunson, who has been living in Turkey for 23 years, denied the allegations against him. Many of his supporters alleged this was a plot to increase tensions amid disputes between the government of Turkish President Recep Tayyip Erdogan and the Trump administration.
According to the American Center for Law and Justice, Brunson was running the Resurrection Church in the western city of Izmir and applying for permanent residency when he was detained in October 2016. Since his arrest, White House officials, including Vice President Mike Pence, have repeatedly pressed Turkey to release him.
"There is evidence that shows Brunson was arrested due to his faith," the pastor's lawyer, Ismail Cem Halavurt told Reuters on the eve of the trial, saying Brunson's religious role was "classified as aiding terror organizations... This is only a claim by the secret witness, but the secret witness is lying."
Talking about the trial, Halavurt said he expects Brunson to be released on Monday over what he called "very weak" accusations.
"This is a special, delicate trial and if we look at other trials that have been held in this last period, we see that some people have been condemned without enough evidence, so it's a risk we have to consider," he said.
Brunson was indicted based on evidence provided in part by three secret informants accusing him of acting in coordination with Gulen's organization as well as the PKK. He was also accused of attempting to convert Kurds to Christianity. Halavurt dismissed the evidence including a charge that Brunson had met with a senior member of the Gulen movement.
Gulen, currently lives in exile in Pennsylvania, and in a speech last year Erdogan appeared to suggest Brunson could be traded for Gulen.
"Give us that pastor," Erdogan said at the time, "and we will do what we can in the judiciary to give you this one."
Turkey submitted an extradition request to the U.S. for Gulen, who denied any link to the coup attempt in which more than 240 people were killed.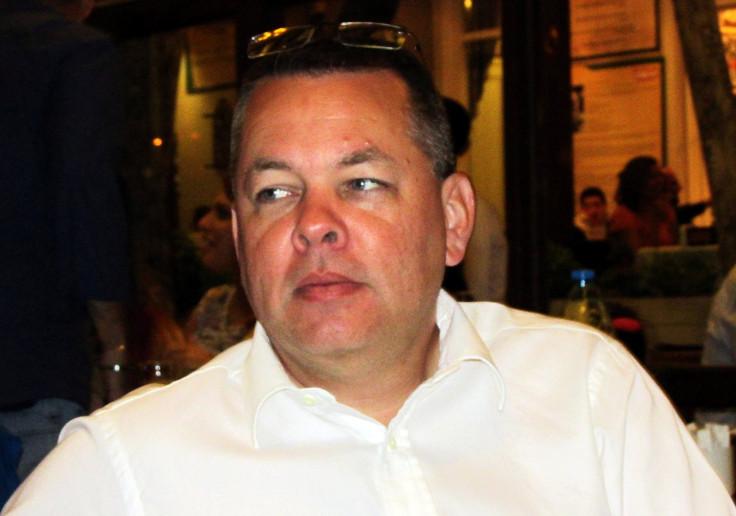 © Copyright IBTimes 2023. All rights reserved.