Pat Summitt Quotes: 12 Inspiring Sayings To Honor Tennessee Coach Who Died At Age 64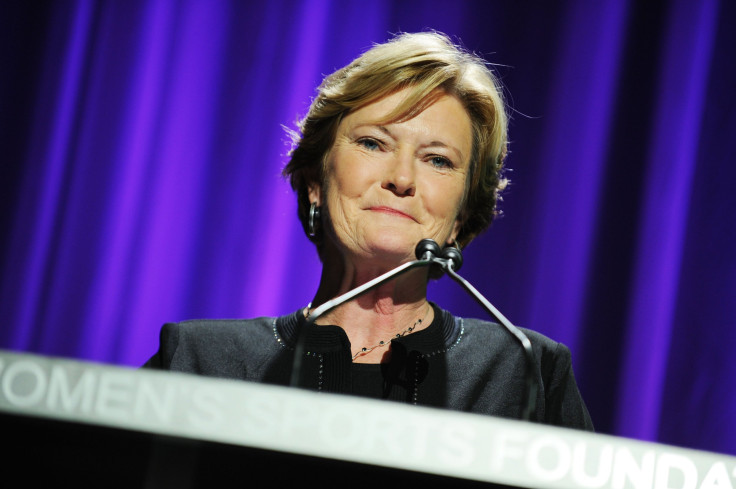 Pat Summitt, the University of Tennessee legend and winningest coach in NCAA basketball history, died Tuesday morning, her son said in a statement. She was 64.
Summitt won eight national championships and made 22 Final Fours in her 38 years at Tennessee. Her Lady Vols were long the standard for excellence, and Summitt was a pioneer in the women's game who helped inspire generations of players.
"Since 2011, my mother has battled her toughest opponent, early onset dementia, Alzheimer's type, and she did so with bravely fierce determination just as she did with every opponent she ever faced," her son, Tyler Summitt, said in a statement. "Even though it's incredibly difficult to come to terms that she is no longer with us, we can all find peace in knowing she no longer carries the heavy burden of this disease."
Listed below are 12 quotes attributed to Pat Summitt, some which come from her writing, collected from the Tennessean, WATE, ESPN and Heavy.
1. "Life. It gives you vision. But you can't acquire it if you're afraid of keeping score."
2. "Here's how I'm going to beat you. I'm going to outwork you. That's it. That's all there is to it."
3. "They don't care how much you know, unless they know how much you care."
4. "I remember every player — every single one — who wore the Tennessee orange, a shade that our rivals hate, a bold, aggravating color that you can usually find on a roadside crew, 'or in a correctional institution,' as my friend Wendy Larry jokes. But to us the color is a flag of pride, because it identifies us as Lady Vols and therefore as women of an unmistakable type. Fighters. I remember how many of them fought for a better life for themselves. I just met them halfway."
5. "It's harder to stay on top than it is to make the climb, continue to seek new goals."
6. "You can't always be the strongest or most talented or most gifted person in the room, but you can be the most competitive."
7. "Attitude is a choice. What you think you can do, whether positive or negative, confident or scared, will most likely happen."
8. "No one feels strong when she examines her own weakness. But in facing weakness, you learn how much there is in you, and you find real strength."
9. "Competition got me off the farm and trained me to seek out challenges and to endure setbacks; and in combination with my faith, it sustains me now in my fight with Alzheimer's disease."
10. "Guy raised his hand and asked if I had any advice [when] it came to 'coaching women.' I remember leveling him with a death-ray stare and then relaxing and curling up the corner of my mouth and saying, 'Don't worry about coaching women. Just go home and coach basketball.'"
11. "Success is a project that's always under construction."
12. On her popularizing women's sports on ESPN in 2009: "I don't know how much I've had to do with that, but I'm proud of what's happened ... I do take a lot of pride in seeing the success of other conferences, as well as what's happening right here on this campus. And just seeing women's sports with a level of appreciation and awareness and coverage that we've never enjoyed before. So yeah, when I think about that, have we finally arrived? I hope so."
© Copyright IBTimes 2023. All rights reserved.