'Patient Zero' Of Deadly Ebola Outbreak In Africa Was Likely A 2-Year-Old Boy In Guinea, Researchers Say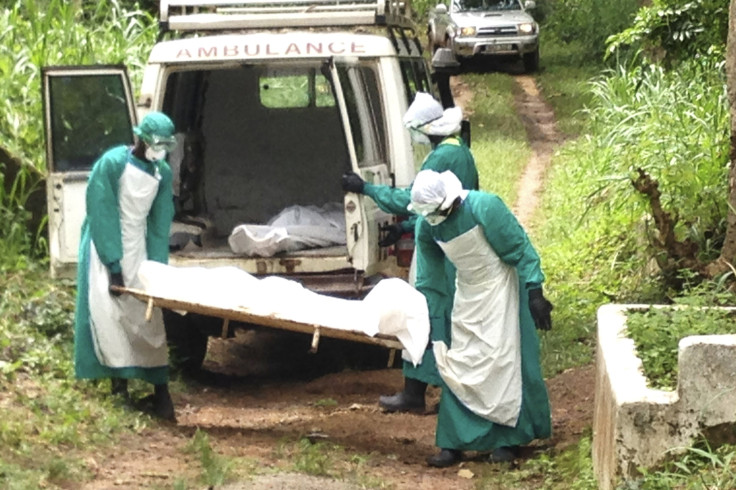 The deadly Ebola outbreak in Africa likely began with a 2-year-old boy, who contracted the virus in early December and died shortly after, researchers say. Since then, nearly 1,000 people in a handful of countries have fallen victim to the gruesome illness, and health workers are failing so far to stem the spread of the epidemic.
The research team traced the outbreak to the toddler, who came from the village of Guéckédou in southeastern Guinea, the New York Times reported Saturday. A week after his death Dec. 6, his mother fell ill and died. So did his 3-year-old sister and his grandmother. The Times said while all four victims had fever, vomiting and diarrhea, no one knew they had the Ebola virus.
"The feeling was fright," Dr. Kalissa N'fansoumane, the hospital director in Guéckédou, told the Times.
The illness didn't stay confined to Guéckédou for long. Two people who attended the grandmother's funeral took Ebola home to their village where a health worker and his doctor became infected. Their relatives in other towns later contracted the virus. By the time health workers knew it was Ebola in March, dozens of people had died in eight Guinean communities, and suspected cases had emerged in neighboring Liberia and Sierra Leone, the Times said.
Since then the outbreak has swelled to what the World Health Organization, or WHO, Friday called an "extraordinary event" and an international public health emergency. At least 961 people in the region have died, with nearly 2,000 people currently infected. In Liberia Saturday, rioters blocked the country's busiest highway to protest the government's delay in collecting the bodies of Ebola victims.
"Currently, our efforts are not enough to stop the virus," Dr. Fazlul Haque, deputy representative of Unicef in Liberia, told the Times.
The epidemic has spread so rapidly and viciously for two key reasons, the Times said. First, the initial infections occurred in a border region where roads are improving and people travel frequently. And second, health workers in West Africa had no experience handling Ebola cases. They lacked the training and sterile equipment needed to avoid infecting themselves or other patients. A lack of running water and latex gloves allowed Ebola to fester even more.
The team of researchers, which published its findings in a report in The New England Journal of Medicine, could not explain how the 2-year-old in Guéckédou first became infected with Ebola. They suspect contaminated fruit or an injection with a contaminated needle.
This story has been updated. An earlier version incorrectly defined the Ebola outbreak as a pandemic. It is, in fact, an epidemic, a less serious occurrence.
© Copyright IBTimes 2023. All rights reserved.