Patriots Free Agency Signings Mark Historic Spending Spree By Bill Belichick
The New England Patriots have taken over the start of NFL free agency 2021, going on a historic spending spree. The team has guaranteed nearly $140 million to players in a short window.
Tight ends Jonnu Smith and Hunter Henry are among New England's additions, along with edge rusher Matthew Judon and wide receiver Nelson Agholor. The Patriots have agreed to pay free agents a total of $137.5 million in guaranteed money, ESPN's Adam Schefter reports, with more than 24 hours still left before players can officially sign deals.
Only last year's Miami Dolphins spent more guaranteed money in the history of NFL free agency, according to Schefter. The Dolphins doled out $147.2 million in guaranteed contracts, though the Patriots still have time to surpass that figure.
New England has also agreed to sign receiver Kendrick Bourne and defensive back Jalen Mills. Last week, the Patriots decided to bring quarterback Cam Newton back for a second deal on a contract that is worth up to a reported $14 million.
Judon signed the biggest contract, inking a four-year, $56 million deal with $32 million in guarantees. The defensive end totaled 30.5 sacks over the last four seasons with the Baltimore Ravens.
The Jones and Henry signings have conjured up memories of New England's offense with Rob Gronkowski and Aaron Hernandez a decade ago. The Patriots' new tight ends combined for 101 receptions and 12 touchdowns in the 2020 NFL season.
With more room under the salary cap than almost any other team, Bill Belichick and Patriots are certainly spending like a team that just missed the playoffs for the first time in 12 years. New England had its streak of 11 straight AFC East championships snapped with a 7-9 record.
The Buffalo Bills won the AFC East. Miami finished ahead of New England in the division, going 10-6 after spending big in 2020 free agency.
Tom Brady left the Patriots in free agency a year ago. The legendary quarterback won a Super Bowl in his first season with the Tampa Bay Buccaneers.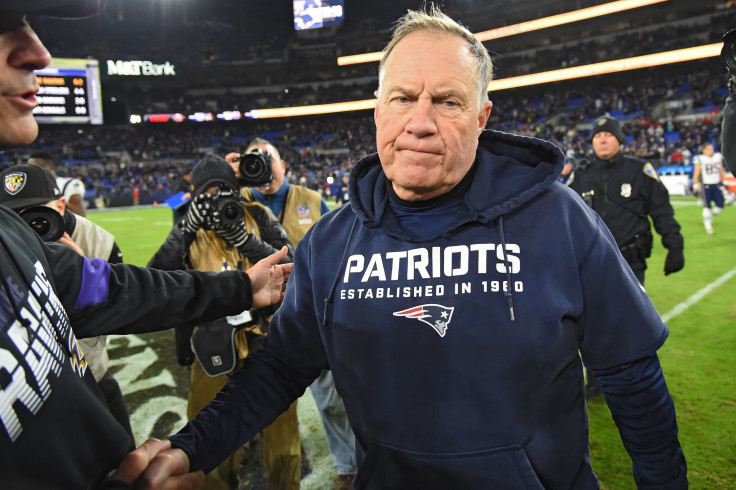 © Copyright IBTimes 2023. All rights reserved.