Paul George Free Agency Rumors: Lakers Pitch Leaked Ahead Of Mini-Series
A Los Angeles Lakers recruiting pitch for Paul George was reportedly leaked on Monday ahead of a three-part mini-series documenting his offseason and looming free agency.
The Oklahoma City Thunder forward will become an unrestricted free agent as long as he opts out of his $20.7 million contract by Friday. And it seemed set in stone for a while that he would join the Lakers soon after, not only because he is a Southern California native, but also because of their ambitions of creating the next super team with plans of adding LeBron James and Kawhi Leonard as well.
However, recent reports state George is also strongly considering staying on at OKC with a possible two-year deal, also known as a one-plus-one deal, that would see him earn $30.3 million next season with a player option and $32.7 million the season afterward.
With the added ambiguity, fans will now get an inside look into George's decision as Sportscenter will air a three-part series beginning Tuesday. With each segment expected to be six minutes long, the first part will look at his rise to stardom in the NBA with the Indiana Pacers while the second part, airing June 28, will showcase George's off-court pursuits.
The final part, which has no announced air date as of now, will recap George's final decision when it eventually happens.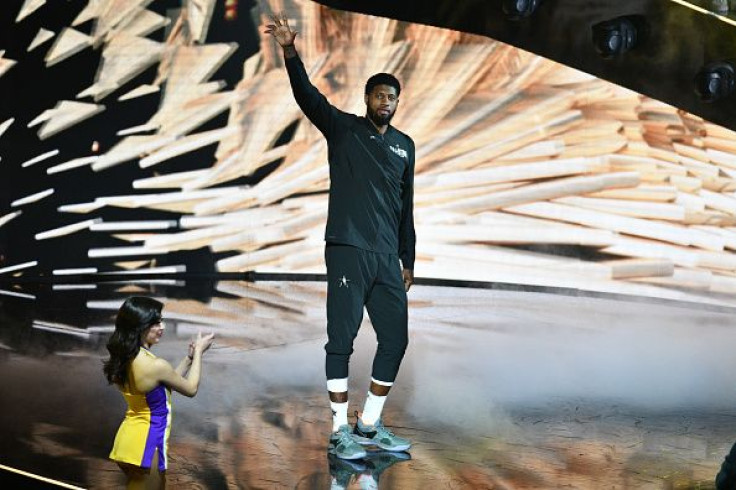 It's no secret the Lakers are interested in securing George's signature and Sports Illustrated obtained a leaked recruiting pitch from them on Monday, which was all but certainly intented for the 28-year-old and read:
"When you were just a kid

In your room
Dreaming from Palmdale

We were dreaming too.

While you dreamt, we built — built for your arrival

And while we dreamt, you built too
Becoming one of the world's greatest.

Life's most powerful dream are the one we realize ourselves.

The ones that turn us into legends.
That kid from Palmdale always knew it
Now the world will, too"
George of course, is from Palmdale, which is just over 60 miles north of Los Angeles as the Lakers look to add a homegrown star to their ranks in a bid for their first championship since 2010.
Leonard is another Los Angeles native who has made no secret of his desire to move to the Lakers, though the San Antonio Spurs have no interest as of now, in dealing with a Western Conference rival. Things could change however, if Leonard demands a trade, having just one year remaining on his contract.
Meanwhile, billboard season is back as Lakers season ticket holder Jacob Emrani, who previously put out billboards to recruit James with a #LABron campaign, recently unveiled another one with a new #PG2LA campaign.
George averaged 21.9 points, 5.7 rebounds and 3.3 assists in 79 games for the Thunder this past season. He will officially be a free agent on July 1 should he decide to opt out of his contract.
© Copyright IBTimes 2023. All rights reserved.