Paul Kagame Third Term In Rwanda? Supreme Court To Hear Opposition Case Challenging Constitutional Amendment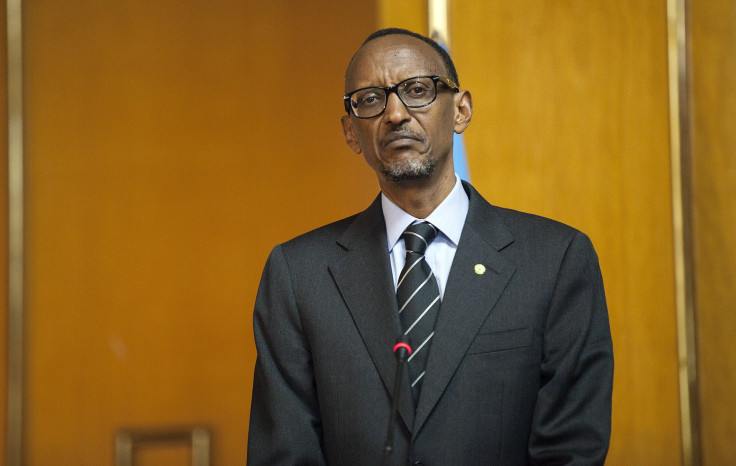 Rwanda's Supreme Court said Wednesday it would hear a case by an opposition party that seeks to block President Paul Kagame from changing the constitution to run for a third term. Judge Immaculee Nyirinkwaya, who heads a panel of eight judges, said the high court dismissed the government's objections to the case and the next hearing was set for Sept. 23, according to Agence France-Presse.
"After thorough scrutiny, the Supreme Court found every reason to hear this case," Nyirinkwaya was quoted as saying Wednesday.
Kagame, whose Rwandan Patriotic Front has ruled the small East African country for two decades, has not said directly that he will seek a third term and that the decision is for the "Rwandan people." But the 57-year-old leader also said he is open to persuasion about changing the constitution, which currently states in Article 101 that the president can stay in power for only two seven-year terms. Rwanda's Parliament, controlled by Kagame's followers, in July backed a petition supporting a constitutional amendment signed by 3.8 million of the country's 12 million people, according to Reuters.
The main opposition faction, the Democratic Green Party, argued that Article 101 cannot be changed by a referendum. The party brought the case to Rwanda's highest court.
"We are glad now that the Supreme Court has accepted our case," Democratic Green Party president Frank Habineza said Wednesday, according to AFP.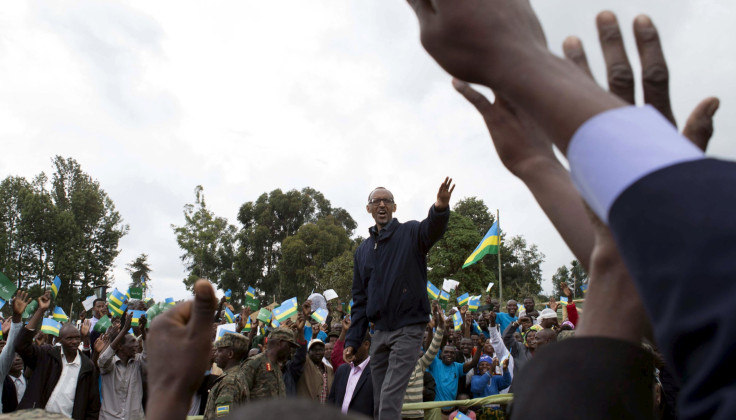 Kagame, a former Tutsi rebel leader, has been praised for rebuilding the landlocked country after the 1994 genocide, when 800,000 people, mainly Tutsis and moderate Hutus, were slaughtered. But international human rights groups say civil and political rights there remain severely curtailed and freedom of expression tightly restricted. In the two decades since the Rwandan Patriotic Front took power, Human Rights Watch has documented numerous incidents of arbitrary arrests, detentions, prosecutions, killings, torture, enforced disappearances, threats, harassment and intimidation against perceived government opponents and critics.
Since officially taking office in 2003, Kagame has maintained close relations with Western countries, as Rwanda receives almost $1 billion in aid from the United States, the United Kingdom and their allies. However, Washington has voiced its concerns over moves to change the constitution amid a political crisis next door in Burundi, after President Pierre Nkurunziza secured a disputed third term.
"We do not support those in positions of power changing constitutions solely for their political self-interest," the U.S. State Department said in a statement Sept. 4. "As President Obama has stated, 'When a leader tries to change the rules in the middle of the game just to stay in office, it risks instability and strife – as we've seen in Burundi. And this is often just a first step down a perilous path.'"
© Copyright IBTimes 2023. All rights reserved.