Paul Pogba Complains About Manchester United's Offer In Latest Documentary [Details]
KEY POINTS
Paul Pogba is close to re-joining Juventus
He spent five seasons at Manchester United
Pogba won the World Cup in 2018 with France
Paul Pogba is reportedly shown complaining about an offer he received last year from Manchester United in a new documentary about the midfielder.
In the Amazon Prime documentary, titled "The Pogmentary," Pogba discusses his future with his former agent Mino Raiola, who died in April after succumbing to a serious illness.
Earlier this month, Manchester United confirmed that Pogba will leave the club when his offer expires on June 30. Pogba became the most expensive player in Manchester United's history when they re-signed him from Juventus in a $112 million deal back in 2016.
The French midfielder is expected to return to Juventus ahead of the 2022-23 campaign.
In the documentary, released Friday, it was revealed that Manchester United had made two offers to extend Pogba's stay at Old Trafford, while Raiola was in talks with other top clubs such as Paris Saint-Germain (PSG) and FC Barcelona, The Athletic reported. Pogba then asked Raiola whether United had made a second offer in July 2021.
"My thought process is to show Manchester that they made a mistake in waiting to give me a contract. And to show other clubs that Manchester had made a mistake in not offering me a contract," Pogba reportedly said.
Raiola replied: "Yes. They absolutely want you to stay. For me, the offer doesn't reflect that. I told them: 'If you want him to stay, don't make that offer.' I will make them understand that if they really want you to stay and they want to build a project around you, this time they have to act differently and put the money on the table."
A disappointed Pogba then said, "They're bluffing. How can you tell a player you absolutely want him and offer him nothing? Never seen that."
Pogba first joined Manchester United from Le Havre as a 16-year-old in 2009. He was then allowed to leave as a free agent to Juventus by Sir Alex Ferguson in 2009. In Italy, Pogba established himself as one of the best midfielders, helping the Allianz side win four Serie A titles. He reached his peak in 2018 as he helped France lift the FIFA World Cup in Russia.
Unfortunately, Pogba never managed to live up to the expectations during his second stint with the Red Devils. Interesingly, he never showed any signs of issues when he was on national duty with France.
"We must try to make you feel as good as when you are with the French national team. You're different from them. Do you understand? You're another Pogba with the Manchester United team. It's not normal," Raiola reportedly said in the documentary.
A couple of years ago, France head coach Didier Deschamps had also admitted that Pogba was unhappy with his situation at Manchester United.
"He is in a situation with his club where he cannot be happy either with his playing time or with his positioning. He is not having the best of time. He has had injuries. He was hit quite hard by [a coronavirus positive test in September]. He needs to get his rhythm and his fitness back. Last month, he had a good game [for France] despite a lack of rhythm," said Deschamps.
Pogba scored 39 goals and made 51 assists in 233 competitive appearances for Manchester United across six seasons.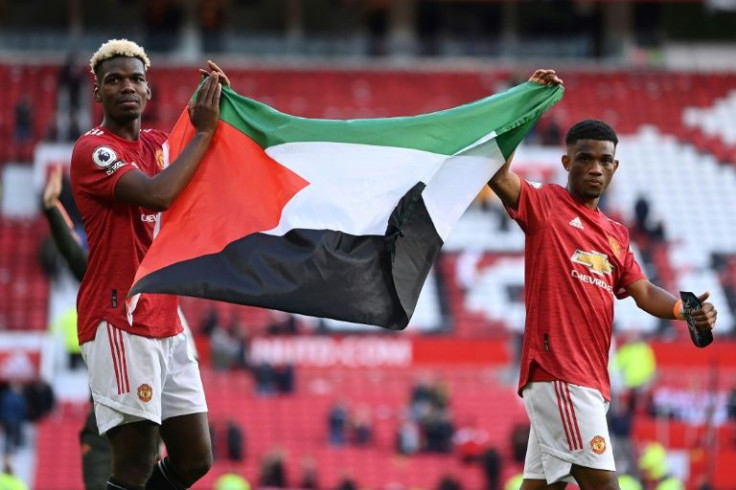 © Copyright IBTimes 2023. All rights reserved.