Paul Scholes Singles Out 'Timid' Stars Suppressing Manchester United's Title Challenge
KEY POINTS
Paul Scholes has slammed Harry Maguire and Victor Lindelof
Manchester United defeated Newcastle 3-1 in the league
The Red Devils are 10 points behind league leaders Manchester City
Former Manchester United midfielder Paul Scholes has slammed club's star defenders Harry Maguire and Victor Lindelof, terming them "timid" and accusing the duo of suppressing their side's title challenge.
Even though Manchester United defeated Newcastle 3-1 in their latest Premier League game, Scholes was irked with his former team, singling out the defenders.
"I think that's what's stopping them from being a team that can challenge for the league, or possibly the Champions League, challenge for the top trophies, let's say. Everywhere else, I think their midfield and forward players are really exciting, he's built a really exciting team that is capable of scoring goals," Scholes told BT Sport after the Red Devils' win at Old Trafford on Sunday.
With the win, second-placed Manchester United are now 10 points behind leaders Manchester City on the 2020-21 Premier League table. In their latest win, Marcus Rashford, Bruno Fernandes, and Daniel James were on the hosts' goals chart.
"I think in the middle of the defense, Lindelof especially, they lack authority. He can be bullied, sometimes he's not strong enough. I think both [Lindelof and Harry Maguire] can be very timid. They don't really command or bully center-forwards, they don't really demand from the rest of the team. I think these two positions, in particular, are massive for teams that are going to win the league," added Scholes, who only played for Manchester United during his senior career (1994-2013).
In the same interview, Scholes went on to draw comparisons with Premier League winners of recent times, such as Manchester City and Liverpool, saying those clubs won the title only after they signed world-class defenders.
"You look right through the history of teams that have won the league. They are dominant and authoritative center-halves. You think of Vincent Kompany at City, [Virgil] Van Dijk at Liverpool. They couldn't win the league until they brought someone with authority at center-back in. Can these two learn that? I'm not sure they can. I think Maguire will be okay, Lindelof is the one that worries me – he's the one that seems to get bullied more often than not," added Scholes.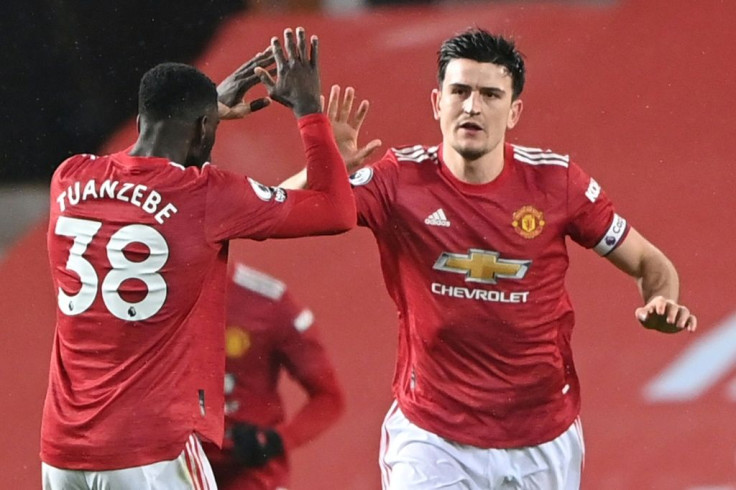 Manchester United has a busy week ahead as their next fixture is their return leg of Round of 32 in the Europa League against Real Sociedad Thursday before they travel to London to take on Chelsea in the Premier League on Sunday.
© Copyright IBTimes 2023. All rights reserved.