Pennsylvania Smoking Age Bill Could Make State Second To Raise Tobacco Sale Age From 18 To 21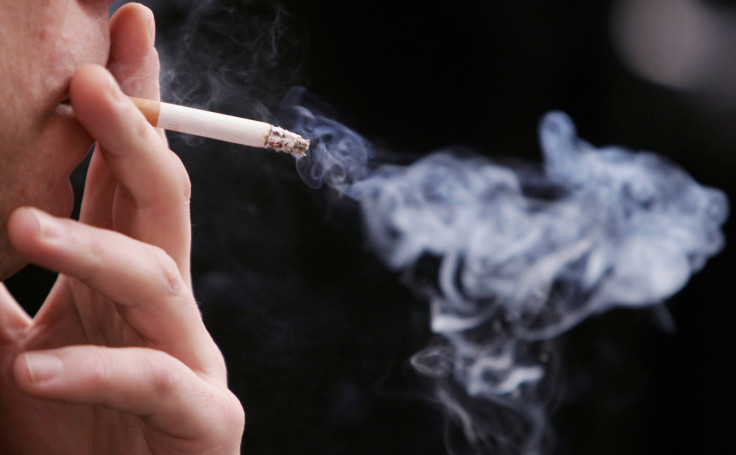 Pennsylvania lawmakers are moving to raise the smoking age from 18 to 21 in an effort to curb teen cigarette use, positioning the state to become the second ever to impose a higher statewide tobacco sale age. The proposed bill, introduced Monday, would make it illegal to sell tobacco products to anyone under the age of 21.
"Simply put, raising the minimum age of legal access to 21 years of age would likely prevent or significantly delay initiation of tobacco use by adolescents and young adults," said the bill's sponsor, Rep. Vanessa Lowery Brown, D-Philadelphia, in a statement, according to the Morning Call. "We have a drinking age of 21 because, even though you are considered an adult at age 18, most people still have a lot of growing up to do and lack the maturity to make some decisions which could alter their lives forever."
Smoking Demographics | HealthGrove
An estimated 480,000 Americans die each year from smoking cigarettes. Researchers have said raising the nationwide tobacco purchasing age could decrease annual smoking related deaths by as many as 48,000 people.
The vast majority of adult smokers began smoking before the age of 21. Health officials have estimated that about 700 children under the age of 18 pick up smoking every day in the U.S., according to the Campaign for Tobacco-Free Kids.
Smoking Rates by State | HealthGrove
At least 80 localities in eight states have raised the tobacco purchasing age to 21, however only one state has bumped the sale age statewide. Hawaii became the first state to raise the smoking age by three years in April. Lawmakers there described the law as "groundbreaking" and said it would help keep more underage smokers from adopting the habit.
Gov. David Ige signed the bill on June 19. "Raising the minimum age as part of our comprehensive tobacco control efforts will help reduce tobacco use among our youth and increase the likelihood that our keiki will grow up tobacco-free," said Ige. Keiki is the Hawaiian word for children.
© Copyright IBTimes 2023. All rights reserved.