Pentagon: Russian Reports Of US Drone Intercepted Over Crimea Are False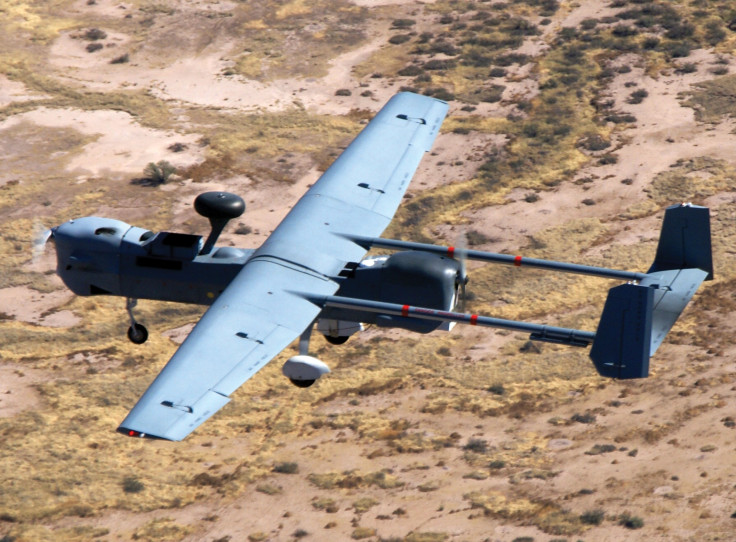 U.S. defense officials say reports from Russia that an American MQ-5B drone was intercepted over Crimea and made an emergency landing there are false. Voice of Russia reported on Friday that "an American scout-attack drone was intercepted in the Crimean sky" and made an emergency landing after an electronic attack disrupted its computers.
"There is zero truth" to the reports, said a Department of Defense spokesperson reached by phone in Washington.
According to the Russian source, the drone, an MQ-5B, belonged, judging by its markings, to the 66th U.S. Military Intelligence Brigade, based in Germany.
The drone was flying at a height of about 4,000 meters or about 13,000 feet, according to Voice of Russia, which said it was in the possession of "self-defense forces." A call to the brigade's German headquarters was answered by a serviceman who said the unit had no knowledge of anything of the sort happening.
The MQ-5B Hunter is a variant of the RQ-5, originally an Israeli design. Its maker, Northrop Grumman Corporation (NYSE:NOC), describes it as a "long-endurance, medium-altitude, multimission, tactical Unmanned Aircraft System (UAS) optimized to provide Army division and corps commanders with a dedicated Intelligence, Surveillance and Reconnaissance (ISR) platform."
According to data from the manufacturer, the MQ-5B is 7 meters (23 feet) long, with a maximum takeoff weight of about 900 kilograms (2,000 lbs.). It can fly for as long as 21 hours at an altitude up to 5,500 meters (18,000 feet) and carries several sensors and communications devices, but is unarmed.
© Copyright IBTimes 2023. All rights reserved.
FOLLOW MORE IBT NEWS ON THE BELOW CHANNELS