Perry and Romney Tied Among California Republicans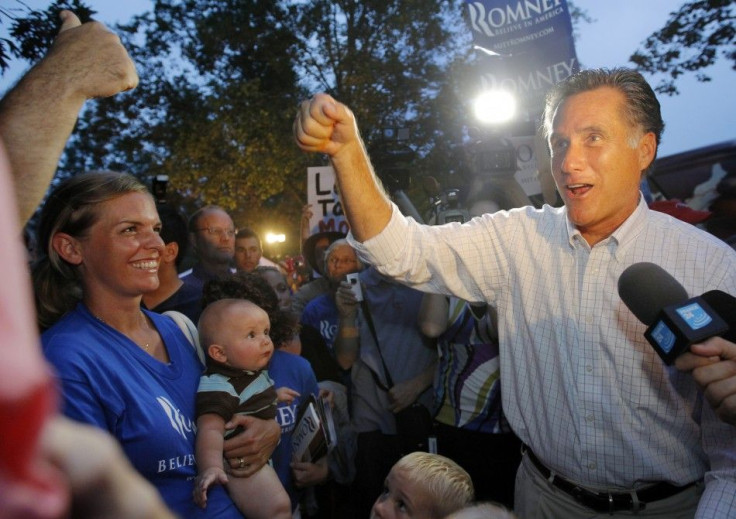 Texas Governor Rick Perry and former Massachusetts Governor Mitt Romney are tied in the race for the Republican presidential nomination among Californians, a University of Southern California/Los Angeles Times poll showed.
President Barack Obama is ahead of the Republican field for the 2012 election by double-digit percentages in Democrat-heavy California, according to the poll released late on Sunday.
Republican candidates converge on the Los Angeles area on Wednesday for a closely watched debate, in a week when Obama and other candidates are expected to focus on jobs.
Perry, who announced his candidacy shortly before the poll was taken, and Romney each were supported by 22 percent of Republicans.
Perry leads Romney in nationwide opinion polls.
The California survey of 1,508 registered voters was taken August 17-28 and has a 2.5 percentage point margin of error.
Thirty-three percent of Republican voters who identify with the fiscally conservative Tea Party movement prefer Perry, with Romney polling 23 percent and Minnesota Representative Michele Bachmann getting 11 percent.
Obama topped a generic Republican candidate by a 52 percent to 37 percent margin, while he beat Romney 54 to 35 percent and Perry 56 to 32 percent. Especially strong support among Latinos helped Obama.
California Democrats outnumber Republicans among registered voters by 44 percent to 31 percent, with independents comprising 20 percent of those registered to cast a ballot.
© Copyright Thomson Reuters 2023. All rights reserved.