Peru's Record Dengue Outbreak Claims 200 Lives Amid El Niño
KEY POINTS
More water from rains and flooding means more possible breeding grounds for mosquitoes
Authorities have undertaken massive efforts to curb the spread of mosquitoes
Peruvian President Dina Boluarte declared a state of emergency
Peru is battling a major dengue outbreak that has so far claimed 200 lives. About half of the world's population is said to be at risk of dengue, and the El Niño climate phenomenon may have helped the illness spread faster.
Peru has logged 130,000 cases and 200 deaths amid the ongoing dengue outbreak, the country's health ministry reported last week, as per Reuters. Hospitals in certain parts of the country have reportedly exceeded their capacity.
To curb the outbreak, authorities have undertaken massive efforts to stop the spread of Aedes aegypti mosquitoes, which are the mosquitoes that transmit the dengue viruses to people through their bite. Thousands of homes have been fumigated against the mosquitoes, as health care personnel and even members of the Peruvian Army aid in other control and disinfection efforts.
About half of the world's population — some 4 billion people — are said to be living in places at risk for dengue. Dengue outbreaks occur in many countries. This year, there were more than 380,000 dengue cases by March, with many of the cases being reported from countries like Brazil, Bolivia, Peru, Colombia and Nicaragua.
The outbreak in Peru this year has an ally: El Niño. Meaning "little boy" in Spanish, this is the natural climate phenomenon that can boost rainfall and flooding in an area. Unfortunately, more water from the rains and flooding also leads to more breeding grounds for dengue-carrying mosquitoes.
A previous major dengue outbreak, for instance, was the outbreak in 2017, which also coincided with an El Nino, according to Reuters. But even when compared to that outbreak, the increase in cases in the current outbreak is said to be "far higher."
"When we start to think and be clear that dengue is not just a health issue, we will have 50% of the battle won," Karim Pardo Ruíz, Vice Minister of Public Health, said during the inauguration of a fumigation campaign, as per the Ministry of Health. "So we have to work on prevention. It is time to evaluate our strategies for the El Niño phenomenon."
Peruvian President Dina Boluarte declared a state of emergency in 18 regions on June 8 to prepare for "imminent danger from heavy rainfall."
The U.S. Embassy in Peru also issued a health alert, citing the more than 9,400 weekly cases of dengue recorded by the Ministry of Health, which it noted to be a "significant increase" compared to the average incidence.
It posted some important actions to take such as avoiding mosquito bites "to the maximum extent possible," taking steps to prevent mosquito breeding and using repellants whenever one is in an at-risk area.
In the U.S., dengue can be quite common in territories including American Samoa, Puerto Rico and the U.S. Virgin Islands. However, outbreaks sometimes occur in the continental U.S.
This year, 129 dengue cases have been logged in U.S. states and 256 cases in U.S. territories as of June 1. Florida appears to be the hardest hit area, with more than 70 reported cases. Most of them, however, are travel-related.
While state and local authorities in the U.S. have mosquito-control programs to prevent the spread of disease-carrying mosquitoes, everyone is invited to do their part in protecting their communities from these diseases as well.
"You, your neighbors, and the community spread in and around your home and in your neighborhood," the U.S. Centers for Disease Control and Prevention noted.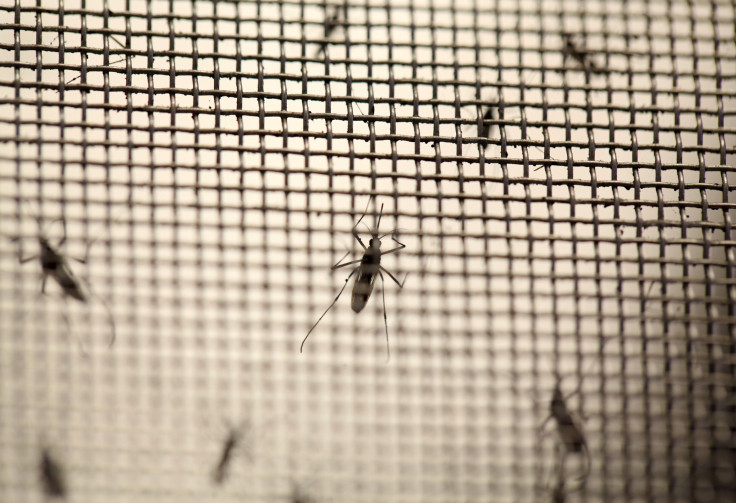 © Copyright IBTimes 2023. All rights reserved.