Pfizer Booster Shot Gives Similar Side Effects As Its COVID Vaccine
Those who get the Pfizer (PFE) booster shot may experience similar side effects as the second dose of the COVID vaccine, according to new data submitted by the drug company to the Food and Drug Administration.
Pfizer found in a Phase 3 study that its COVID booster produced side effects such as pain at the injection site, fatigue, headache, muscle and joint pain and chills, with the majority of symptoms being mild or moderate in severity. These are similar symptoms to what was reported by recipients of the second dose of the Pfizer COVID vaccine.
The study also showed that the side effects from the booster shot are more likely to affect younger people, Pfizer said.
The study looked at 306 people ages 18 to 55, with 63.7% experiencing fatigue after the booster dose, 48.4% having headaches, and 39.1% feeling muscle pain. Injection site pain was found in 83% of people in the study, and chills were reported with 29.1% of recipients of the booster dose.
A total of 24 participants in the trial reported adverse events possibly linked to the booster dose, with 16 participants reporting swelling of the lymph nodes two days after receiving the shot that resolved after the fifth day.
The booster shots increased the antibody level for all age groups in the trial, with participants of the study seeing a 3.3 times increase in antibodies after their third dose of the vaccine than after their second dose.
Pfizer and BioNTech are seeking emergency approval from the FDA for their booster shot to administer the third dose to Americans that are aged 16 and older.
The U.S. expects to roll out booster shots to eligible Americans on Sept. 20. The FDA is meeting on Friday regarding the approval of the Pfizer booster shot.
As of Wednesday at 12:18 p.m. ET, shares of Pfizer were trading at $44.83, up 12 cents, or 0.27%.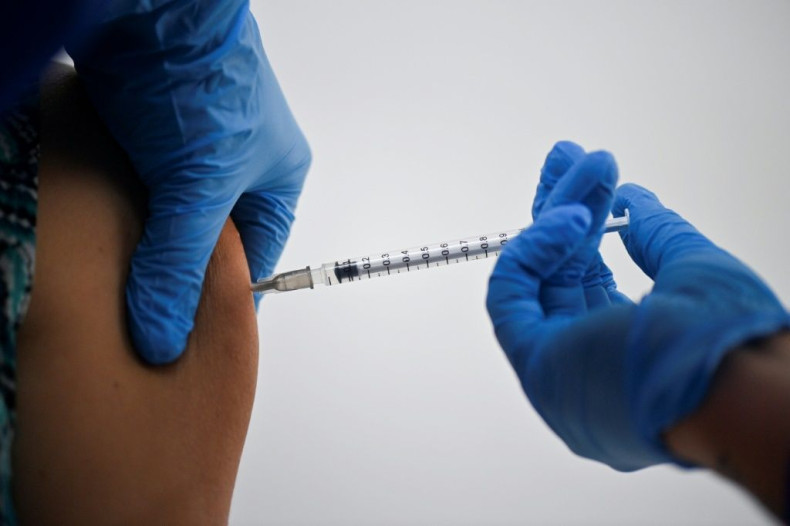 © Copyright IBTimes 2022. All rights reserved.