Pfizer Unveils Single Packs For Viagra In Move To Refresh Aging Brand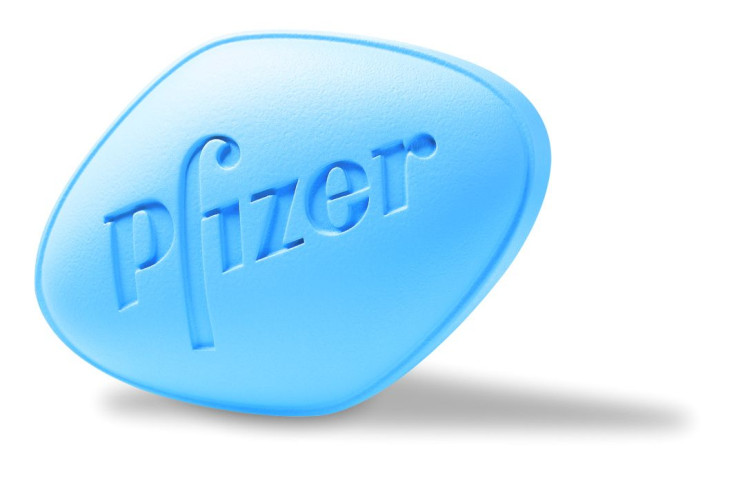 Pfizer is trying to revamp its aging Viagra brand – the popular erectile dysfunction drug will now be available in single packs which men can request at the pharmacy in place of the standard pill bottles and blister packs. Although some 500,000 men used Viagra last year and the drug raked in $1.3 billion in U.S. sales, according to IMS Health, the brand is facing stiff competition from other erectile dysfunction drugs and looming generic competition.
Steve Danehy, Pfizer Media Relations, says the repackaging is part of the company's continued effort to help men with erectile dysfunction treat their condition "when they need it." Pfizer is the first to roll out an individually-wrapped option for erectile dysfunction drugs at a time when the ED space has become crowded by competing treatments such as Cialis, Levitra and Stendra.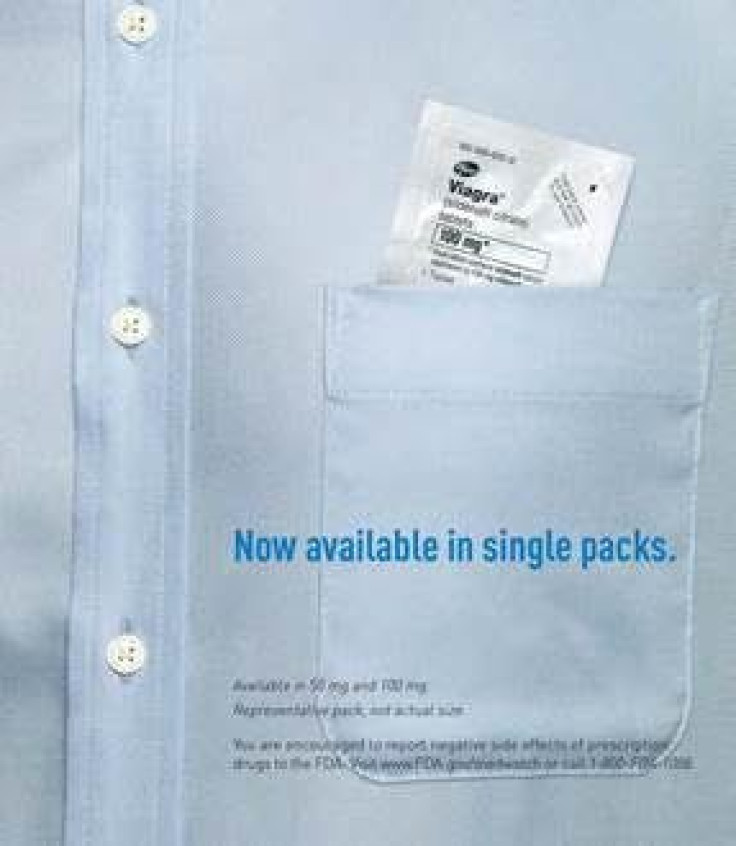 This approach makes practical sense – men take Viagra only as needed within four hours prior to sexual intercourse. That window of opportunity might come while they are traveling or during a date, and carrying a slim package containing a single pill in their wallet or pocket is easier than carting around a bottle. Danehy says market research conducted through online surveys by Pfizer showed that about 16 percent of 200 men who use Viagra currently take it outside the home.
The new option is also likely part of Pfizer's ongoing search for ways to freshen the Viagra brand and win patient loyalty before the drug faces competition from Teva Pharmaceuticals which plans to launch a genetic version of the drug in 2017. Last year, the company launched its first ad featuring a female spokesperson talking directly to men. In August, the company will roll out a home delivery service through CVS which will save patients the trouble, and potential embarrassment, of picking up the drug from their local pharmacy.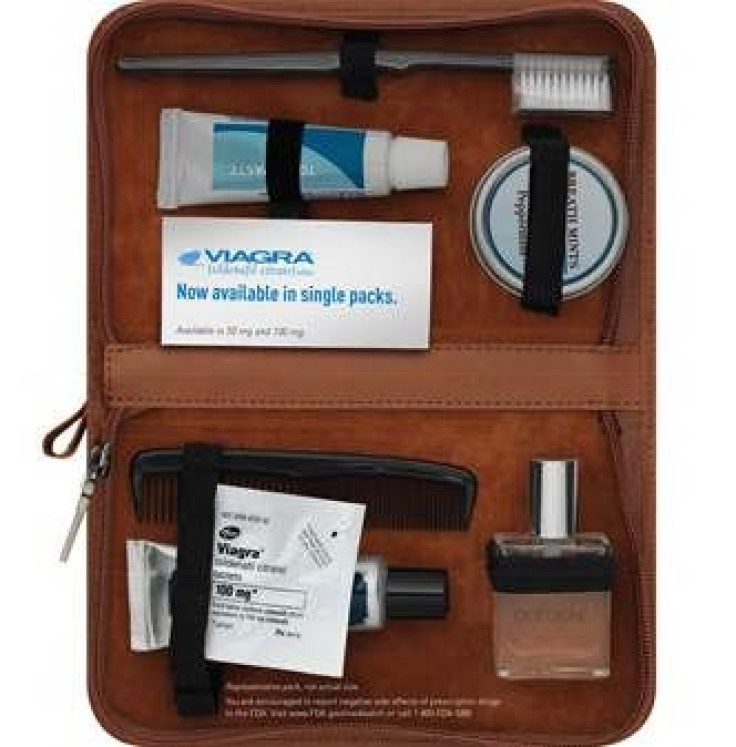 Men who want the individually-packaged version may request it at their pharmacy when they pick up their medicine. They will receive the same number of pills as they would in a bottle and insurance companies will treat it the same in terms of prescription drug coverage. Currently, men who are covered by insurance pay a co-pay of between $31 to $53 for a one-month supply which consists of six pills. Danehy says Pfizer has already reached out to pharmacists and health care providers to let them know that Viagra is now available in single packs, and access for patients will hinge on whether their home pharmacy chooses to stock the single packs as well as the bottles.
© Copyright IBTimes 2022. All rights reserved.
FOLLOW MORE IBT NEWS ON THE BELOW CHANNELS