PFL's Rise To Success Credited To Expertise Of Renowned Chairman Donn Davis
KEY POINTS
PFL continues to make strides with a different kind of concept
Donn Davis is credited for PFL's rise
Tournament-style format offers a different challenge to MMA athletes
The Professional Fighters League (PFL) is slowly carving its niche, offering a different kind of event for fighters to properly earn their keep.
Aside from that, the promotion has adapted to the latest trends in technology, allowing fans immediate access to real-time statistics and data thanks to SmartCage technology.
Considering most promotions would need time before they can establish their place in the sporting world, PFL has done it in a short period. One person who deserves due credit is Donn Davis.
Davis is no stranger when it comes to helping companies wonderfully get off the ground. Several companies have benefitted from his prowess, namely DraftKings, Sportradar, ZipCar, LivingSocial, Sweetgreen, and BigCommerce.
Before breathing life into the PFL, Davis co-founded Revolution LLC, a venture capital firm that invests in and helps build innovative and impactful companies.
In all, he has a proven track record that makes him one of the few people who knows what it takes to succeed.
Hence, it comes as no surprise that Davis's drive to assemble the PFL ownership group in 2017 was bound to reach for greater heights. The organization has had only two seasons for now, but its breakthrough is notable.
There are several reasons behind it, but it is a different kind of approach that has helped the PFL gain notice. Its tournament-style format offers a more fulfilling achievement to mixed martial artists since they need to work and thrive hard to gain recognition.
"Our philosophy at the Professional Fighters League is: what would be interesting to viewers and what would be interesting to fans? We don't do innovation and technology for innovation and technology's sake. We focus on the fans. We focus on the viewers," Davis explained when he was interviewed by Combat Press.
Davis feels that this kind of format could also work in mixed martial arts (MMA), something that could help it transition into a major sport.
"We're trying to make MMA into a major sport like the other leagues, big difference number one. And that authenticity and that transparency, young audiences love that. They understand that," Davis stated via Yahoo.com.
MMA continues to gain a following all around the world and the PFL has become one of the leagues to monitor.
PFL returns this April for another season, showcasing some of the best prizefighters in the world right now such as Rory MacDonald, Anthony Pettis, Kayla Harrison and Lance Palmer.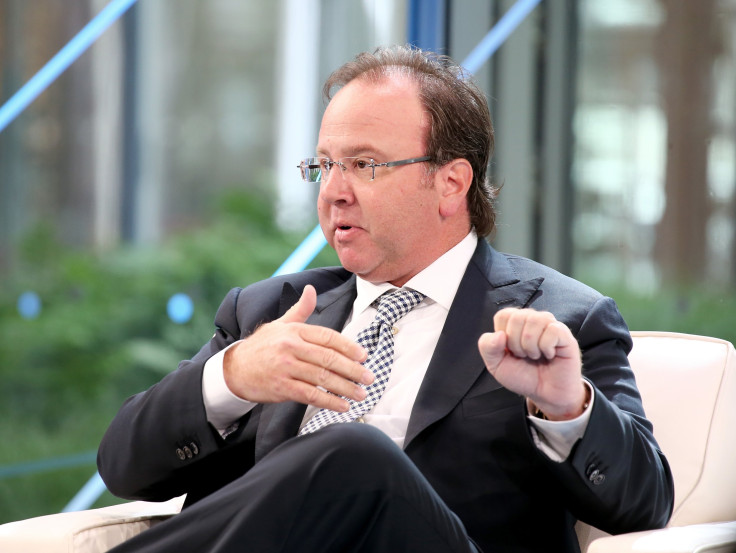 © Copyright IBTimes 2023. All rights reserved.