Boxing News: Mike Tyson Does Not Regard Floyd Mayweather As 'The GOAT'
KEY POINTS
Mike Tyson questions Floyds Mayweather's "Greatest of All Time" claim
Tyson details other boxers who did more than 50 fights and did not cherry-pick
Tyson says he enjoys watching Manny Pacquiao more than Mayweather
Former heavyweight boxing champion Mike Tyson does not hold back, especially if it concerns boxing.
Though some will disagree, his comment on Floyd Mayweather Jr. is bound to raise a new round of debate on who is the sport's "Greatest of All Time."
The 54-year-old touched on the matter when he discussed Mayweather's "The Greatest Ever" claim on his HotBoxin podcast. He gave some interesting takes, particularly the part where other boxers did better and fought more.
Tyson detailed some names like Sugar Ray Robinson and Julio Cesar Chavez Sr. "The Baddest Man on the Planet" pointed out how the two had more than 50 fights, not to mention fighting more frequently each year and not picking their opponents.
"Listen, Sugar Ray Robinson had 40 fights. He lost one, then he had a 78-fight winning streak," Tyson said. "[Julio Cesar Chavez Sr] was 89-0 before he lost."
"He wasn't picking, it was, 'Whoever you want, come on,'" he added.
Tyson also clarified that there is no doubt that he acknowledges Mayweather as a great fighter. However, that did not stop him from making a subtle jab by saying he enjoyed watching his Filipino rival Manny Pacquiao more.
"Mayweather is not the GOAT, I enjoy watching Pacquiao more," Tyson stated.
It will be interesting if Mayweather will respond to the comments made by Tyson. The "Flamboyant One" has been quiet as of late, likely preparing for an upcoming exhibition bout with YouTuber Logan Paul next month.
The 43-year-old boxing champion has settled for exhibition fights. His last official boxing match was against former two-division UFC champion Conor McGregor in 2017, allowing him to reach 50-0.
As for Tyson, it remains to be seen who he will fight next. Evander Holyfield looms as his next foe with talks still ongoing.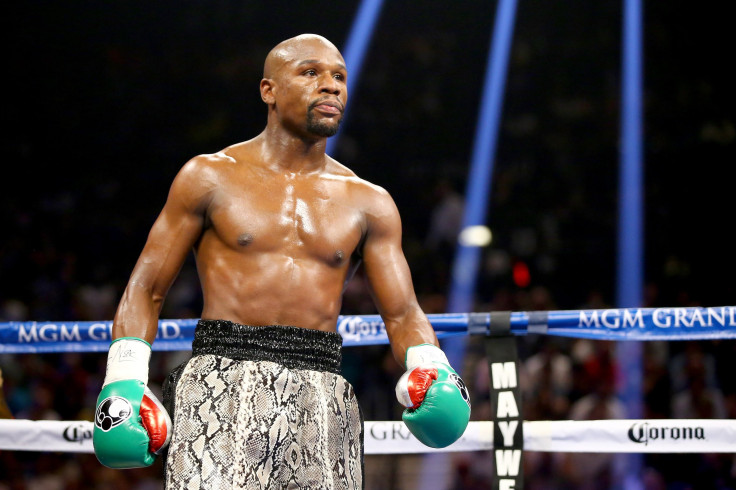 © Copyright IBTimes 2023. All rights reserved.