PGA Tour's Response To LIV Golf: Bigger Purses, Top Players Commit To More Events
As more and more players defect to LIV Golf, the PGA Tour is getting ready to make some significant changes. In an apparent response to the rise of the Saudi-backed golf league, the PGA Tour is planning to have more competitive tournaments with more prize money at stake in 2023.
The top PGA Tour players have committed to competing in at least 20 events per year. The 2023 PGA Tour schedule includes 12 Elevated Events, all of which will feature between $15 million and $20 million in total purses.
"Our top players are firmly behind the TOUR, helping us deliver an unmatched product to our fans, who will be all but guaranteed to see the best players competing against each other in 20 events or more throughout the season," PGA Tour Commissioner Jay Monahan said Wednesday.
The announcement comes on the heels of a meeting with the top players from the PGA Tour. Tiger Woods and other elite golfers met last week at the BMW Championship, discussing ways to fend off LIV Golf.
The PGA Tour's Player Impact Program will reward 20 players with a total bonus pool of $100 million in 2023. For the 2022 season, the program featured $50 million for up to 10 players.
Full PGA Tour members who compete in at least 15 events will now receive a guaranteed minimum of $500,000.
Some of the world's best players have left the PGA Tour for LIV Golf, which offers the chance to make much more money while playing in fewer tournaments. The top LIV Golf players have reportedly been guaranteed at least $100 million, regardless of how they perform in events.
The LIV Golf schedule is increasing from eight events in 2022 to 14 events in 2023. Next year's tournaments will include $405 million in total prize purses. Players are competing for $255 million in prize money during the first LIV Golf season.
"Today is a culmination of a strengthened partnership between the TOUR and the players, and amongst the players themselves," Monahan said. "It's unprecedented for our TOUR and a testament to who these guys are and what they believe in."
Each player who has participated in a LIV Golf event has been suspended by the PGA Tour indefinitely. LIV Golf players are still eligible to compete in the four major tournaments, though there's been speculation that could eventually change.
British Open champion and world No. 2 golfer Cameron Smith is reportedly the latest star to join LIV Golf.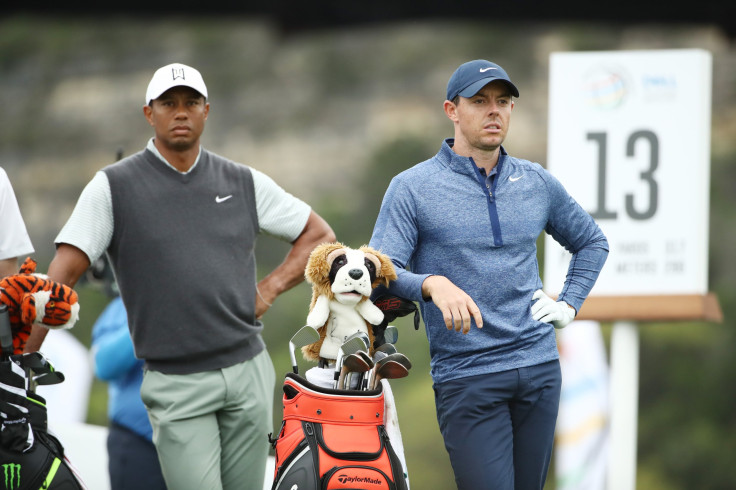 © Copyright IBTimes 2023. All rights reserved.