Philadelphia 76ers News: Betting Odds Open For Which Sixers Teammate Jimmy Butler Will Make Cry
Online sportsbooks generally let users bet on things like which teams will win championships and which players will win prestigious awards. Betting site Bookmaker.eu, however, opened a new betting prop on Tuesday with odds on whether or not Jimmy Butler will make any of his new Philadelphia 76ers teammates cry this season.
Last year's top overall draft pick Markelle Fultz has the highest odds of crying because of Butler, per Bookmaker. The 20-year-old is the favorite with +2000 odds, ahead of runner-up T.J. McConnell, who has +3000 odds. Ben Simmons is at +8000 odds, while Joel Embiid is at +10000 odds.
Butler will debut with his new team on road against the Orlando Magic on Wednesday night. He gained a reputation as a hard worker with little patience for underachieving young players in his final weeks with the Minnesota Timberwolves. After it became clear he wanted to be traded, he infamously shouted at management and teammates during an October practice.
The Wolves kept Butler around for longer than expected, turning down multiple trade offers along the way. Former top picks Karl-Anthony Towns and Andrew Wiggins put up lackluster numbers when playing with Butler to start the season.
Towns, however, had a big game Monday, that included 25 points and 21 rebounds, to end a five-game losing streak in Minnesota's first game without Butler.
It could be interesting to see how Butler and Fultz mesh. Fultz was a prolific and efficient scorer in college, but that has not translated to the NBA yet. A prolonged shoulder injury altered his shooting form, resulting in season averages of just 9 points per game this season. Fultz made 41 percent of shots from beyond the arc in college but has not attempted one in seven consecutive games this season.
Sixers GM Elton Brand said the Butler trade will not affect Fultz's future with the team.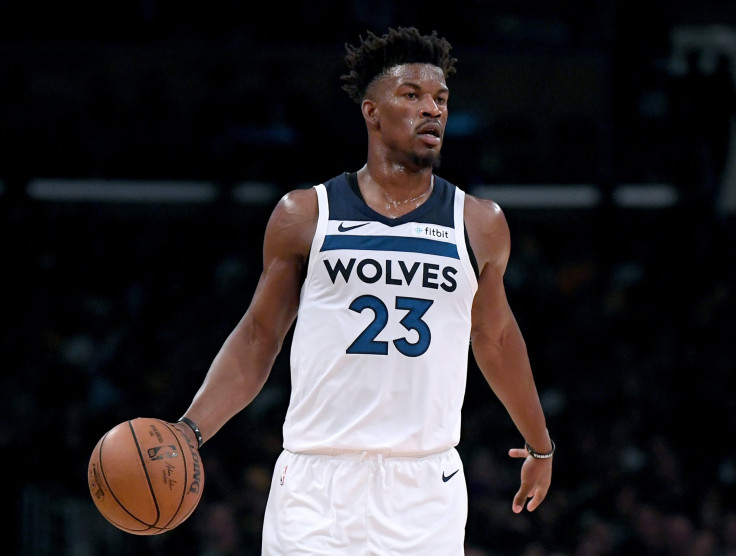 Which 76ers player will cry because of Jimmy Butler this season?
Markelle Fultz, +2000
TJ McConnell, +3000
Ben Simmons, +8000
Joel Embid, +10000
Field (any other 76ers teammate), +4000
No One Cries,-1000
© Copyright IBTimes 2023. All rights reserved.