Philadelphia 76ers' Odds Fall After Historic Collapses Against Atlanta Hawks
The Philadelphia 76ers should've already punched their ticket to the Eastern Conference Finals. Instead, the No. 1 seed is on the verge of elimination, following a pair of embarrassing collapses in their second-round series with the Atlanta Hawks.
Philadelphia took a 2-1 series lead into Game 4, during which the 76ers blew an 18-point lead. The 76ers led by as much as 26 points at home in the second half of Game 5, but even that wasn't enough to prevent another Hawks' comeback.
Coming up short in the playoffs is nothing new, but no team in recent memory has done it quite like this Philadelphia squad. The 76ers are the only team in the last 25 years to blow leads of 18 points in consecutive playoff games. Philadelphia's win probability reached 95.5% in Game 4, according to ESPN Stats & Info. Up by 24 points with just over 14 minutes remaining in Game 5, the 76ers had a 99.7% chance to defeat the Hawks.
The 2019 Golden State Warriors are the only team to blow a bigger playoff lead in the last quarter-century. While that Warriors' team made its way to the NBA Finals, the odds are against Philadelphia finding a way to win the conference.
The 76ers are +135 underdogs to win the series as they head to Atlanta for Game 6, according to BetMGM. Philadelphia was a heavy -550 favorite when they owned a 2-1 series lead.
With +550 odds to win the East, the 76ers trail both the favorite Brooklyn Nets and Milwaukee Bucks, who are also on the verge of elimination in the second round. Atlanta was given virtually no chance to win the title before Game 5, but they now have +800 odds to win the East and +1800 odds to win the championship.
Philadelphia has +1100 championship odds, putting them behind every remaining team except for Atlanta.
Philadelphia's All-Stars have let them down in the back-to-back losses. Joel Embiid went 0-12 from the field in the second half of Game 4, though he's averaging 32.0 points and 13.0 rebounds per game in the series while battling a knee injury. Ben Simmons has been a liability on offense, totaling 19 points and missing 14 of his 19 free-throw attempts in Game 4 and Game 5.
Tobias Harris only scored four points in Game 5. Embiid and Seth Curry were the only Philadelphia players to make a field goal in the second half.
The 76ers have made the playoffs in four straight seasons. Philadelphia has yet to make it beyond the second round during that span.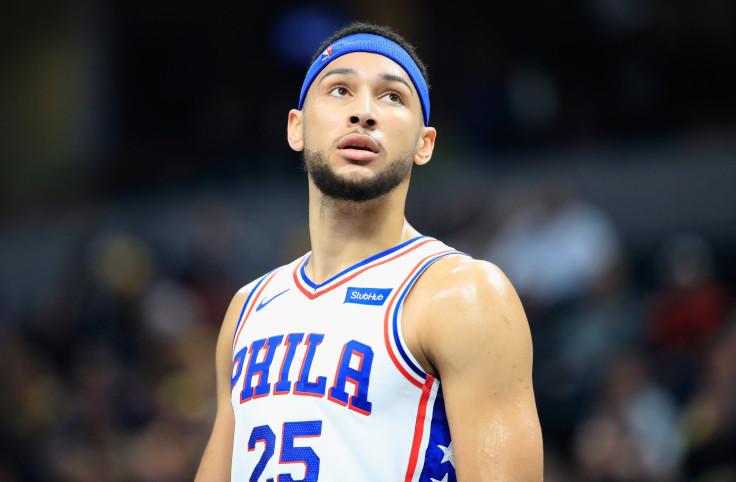 © Copyright IBTimes 2023. All rights reserved.