Philippine Esports Startup Aims To Grow Industry With Fourth Interscholastic Tournament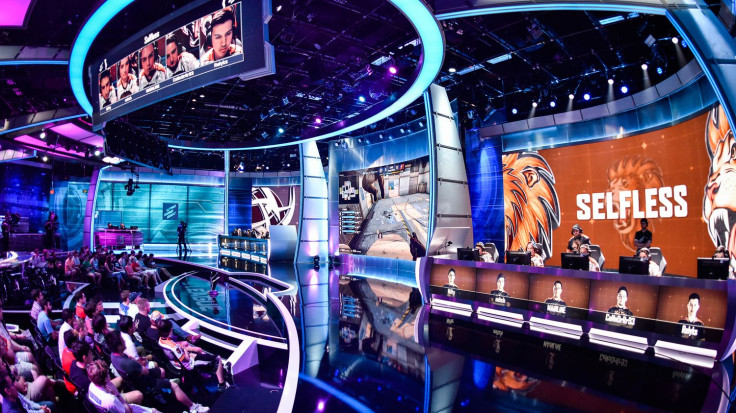 KEY POINTS
Esports has quickly grown into a lucrative venture since its days of being a niche hobby
The Philippines is developing into a major player on the esports scene
AcadArena is set to hold its annual esports tournament targeted at students to hone their skills
Esports has grown from being a niche hobby for friends and enthusiasts to becoming one of the most lucrative industries that is valued at $1.2 billion in 2021.
What makes it such an attraction to people from all walks of life is that there is a game for anyone to excel in should they choose to invest their time in it.
For aspiring esports athletes in the Philippines, esports startup company AcadArena is set to hold the third-ever Alliance Games–an annual scholastic esports league for student gamers that drew over 3,360 students across the island nation in 2022.
"We've made significant changes to the Alliance Games' format for it to be more impactful for students and administrators alike. We're constantly innovating our projects to make sure we can continue supporting the Philippine competitive esports ecosystem 5-10 years from now," AcadArena chief operating officer Ariane Lim noted in the press release.
In the Southeast Asian nation, video games play a major role in giving its citizens a break from the daily grind with games such as NBA 2K, FIFA, Valorant, Dota 2 and Tekken being some of the most popular titles.
However, mobile gaming takes up the biggest chunk of the market as of April 2022 data compiled by Statista, with mobile phones being cited as the main gaming devices for Filipinos (94%) with PCs and gaming laptops having 32 and 18 percent respectively.
According to Similar Web, Moonton's Mobile Legends: Bang Bang (MLBB) is the top-grossing gaming app under Google Play Store with Call of Duty: Mobile (CODM) ranking fourth–one spot ahead of Clash of Clans.
The Philippines has been a hub of budding pro esports athletes across different games with names such as Karl Baldovino, Carlo "Kuku" Palad and Djardel "DJ" Mampusti leading the way for Dota 2 and Alexandre "AK" Laverez, Juliano "Jules" Lozano, and Andreij "Doujin" Albar in Tekken.
Esports has become such a big deal in the region that the 2019 Southeast Asian Games (SEA Games) introduced medal events for games such as Dota 2, Starcraft II, Hearthstone, Tekken 7, Arena of Valor and MLBB.
They took home gold medals in Dota 2, Starcraft II and MLBB, while Laverez and Albar locked down the silver and bronze medals respectively.
The 2023 SEA Games will have MLBB, League of Legends: Wild Rift, Valorant, Crossfire and AK2 as the titles according to host nation Cambodia.
With an eye towards developing the future of esports in the Philippines to potentially produce the next big names, AcadArena is hoping that their efforts help in cultivating a grassroots movement as mentioned by company chief Kevin Hoang.
"Our four-year presence in the Philippines signifies our commitment to empowering student gamers and leaders across the country and Southeast Asia through the communities, seminars, and nationwide events that we organize. We look forward to building the campus esports industry in the Philippines and hopefully, expand across the globe," Hoang stated.
The Alliance Games already had its first trial on Friday, March 10, with the following trials happening on March 17, 24 and 31, while the group stages happen throughout April and will culminate in onstage LAN playoffs at the CONquest Festival from June 2 to 4.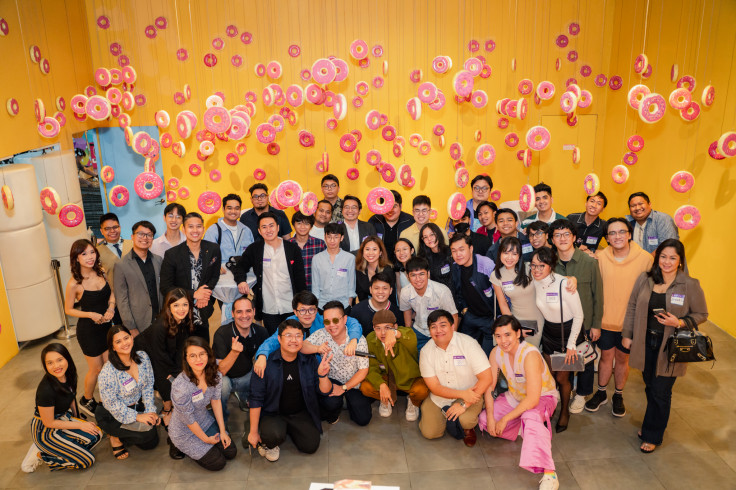 © Copyright IBTimes 2023. All rights reserved.