Philippine Officials Say Its Coast Guard Should Be Charged For Killing Taiwan Fisherman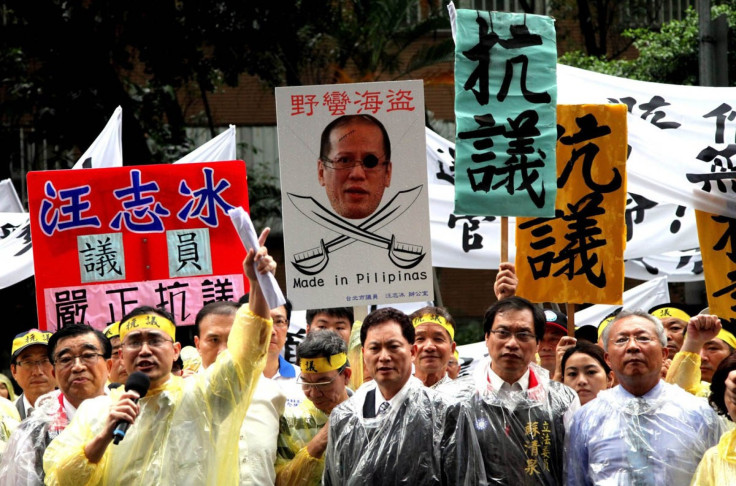 Relations between Taiwan and the Philippines have been tense since May 9, when a Philippine Coast Guardsman shot and killed fisherman Hung Shih-Cheng aboard a Taiwanese boat. The incident sparked protests in Taiwan against the Manila government, and the imposition of retaliatory economic measures.
Now, more than a month after the shooting, following parallel investigations by both countries, Philippine justice officials have concluded that criminal charges should be filed against the Filipino coast guard personnel responsible for the shooting. The Filipino newspaper, the Inquirer reported that an anonymous source close to the investigations said Secretary of Justice Leila de Lima had received a report identifying the officer whose bullet killed Hung – his identity was determined after a slug was recovered in the autopsy.
Ballistics tests were also able to determine which M14 rifle the bullet was fired from. The source declined to confirm what charges will be recommended in the report from the Filipino National Bureau of Investigation, but both murder and homicide have been rumored. The informant did say that decision to press criminal charges against the coast guard officer involved a tense debate. If it is determined that "superior strength" was used "against an unarmed civilian," that would suggest murder; but if Hung's death was "not premeditated," than the corresponding charge would be homicide.
The Philippine Coast Guard earlier alleged that they were rammed by the Taiwanese Kuang Ta Hsing fishing boat, and responded in self-defense. But the source close to the NBI probe said Philippine investigators debunked that claim.
Though both sides reached a consensus on many details of the shooting during discussions last week, including the coordinates of where the two ships met, they still are divided over whose maritime jurisdiction the incident occurred in. The Filipino side is says the location falls within Philippines' maritime territory, whereas Taiwanese investigators are insisting that the incident took place in overlapping waters of the two nations' economic zones. De Lima's report on the findings of the NBI will be presented to Filipino President Benigno Aquino for review.
© Copyright IBTimes 2023. All rights reserved.