Philippines Draws A Red Line In The South China Sea, For Beijing, Trying To Fix Duterte's Flip-Flops
The Philippines is drawing a red line in the South China Sea following new provocations by China in disputed waters.
According to a Bloomberg report last week, Chinese fishing vessels are building up several unoccupied structures in the South China Sea, threatening the security of Pag-asa or Thitu Island.
That prompted Manila to step up military patrols in the area, trying to correct former President Rodrigo Duterte's South China policy flip-flops, which have encouraged Beijing's efforts to build and colonize unoccupied structures in disputed waters between the two countries.
In April 2018, Duterte reversed his earlier decision to raise the Philippine flag in disputed islands, taking Beijing's "friendly" advice.
Duterte's 2018 flip-flop followed another policy flip-flop two years earlier. In 2016, the Philippines and its close ally, the U.S., won an international arbitration ruling that China has no historic title over the waters of the South China Sea. But Duterte didn't team up with the U.S. and enforce the judgment. Instead, he sided with Beijing on the dispute and sought a "divorce" from the U.S.
Soon, Manila began to pay the price for Duterte's flip-flops, as China continued to challenge the country's sovereignty with the presence of hundreds of Chinese vessels near a Philippine-administered island in the South China Sea and by trying to assert its control over Thitu Island, as evidenced by the building of unoccupied structures nearby that were confirmed by the satellite images in the Bloomberg report.
Now, Manila is trying to correct Duterte's flip-flops by increasing military patrols in the disputed waters area. "That sends a signal that China's unwelcome meddling is perceived as a direct threat to the Philippines' territorial integrity and national sovereignty and draws a red line with a possibility of escalation in the event China continues pushing the envelope," geopolitical analyst and Scarab Rising, Inc. President Irina Tsukerman told International Business Times.
China considers the South China Sea its sea, all of it. And it is doing whatever it takes to assert control over every tiny island, natural and artificial, in it, disregarding the competing claims of other countries — and for the international maritime law regulating borders and guaranteeing naval security.
"All of this is both ironic and offers a clear interpretation of China's globalist 'one community' doctrine, which on the surface seeks to bring the world closer together under the auspices of a unified international governance system, but in reality seeks to dominate," Tsukerman explained.
It's a zero-sum game where either everyone sides with Beijing's interpretation of the maritime or other borders or is considered a threat to China's sovereignty, even if the dispute has not been settled. "Such a strategic approach guarantees China's path to regional bullying and eventual dominance unless it is curtailed forcefully at the very start," Tsukerman added.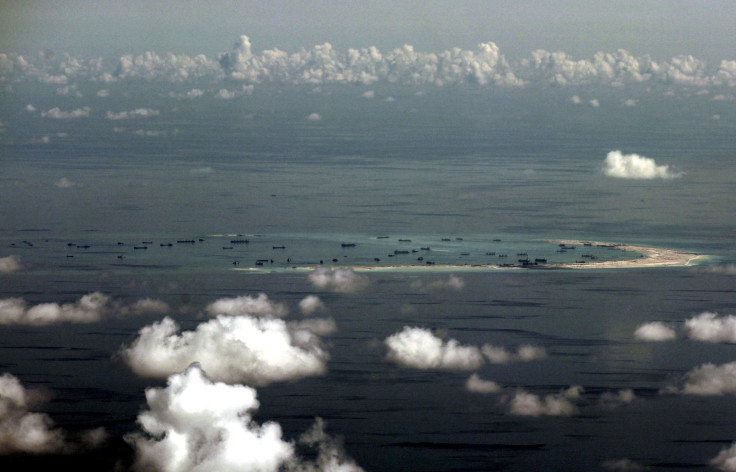 © Copyright IBTimes 2023. All rights reserved.