Philippines Drug War Out Of Control? Rodrigo Duterte Wants All Addicts, Dealers Dead As Police Kill 110 Suspects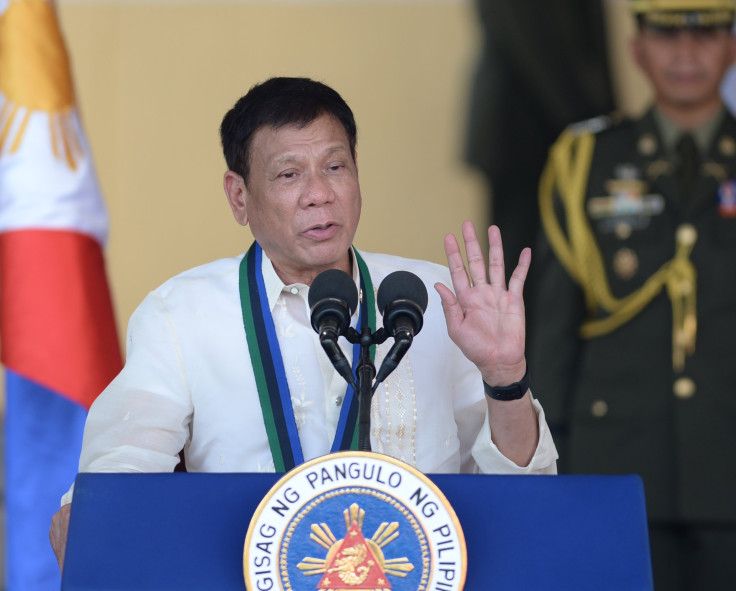 Since Rodrigo Duterte won election as president of the Philippines in May, over 110 people have been killed by police following the leader's call to target drug dealers and drug addicts in an attempt to wipe out crime, officials confirmed late Tuesday.
While police have confirmed over 110 people killed, the number is likely higher with other bodies not related to police killings found in the streets with placards on them declaring that the person was involved in dealing drugs. Human rights groups have expressed concern that violence is quickly getting out of control and people are ignoring laws.
"[President Duterte has] spawned a nuclear explosion of violence that is spiraling out of control and creating a nation without judges," human rights lawyers Jose Manuel Diokno told AFP.
Police killed eight people Saturday in a raid alleging that they encountered resistance and that all of the people involved were "drug personalities." Officials have defended the 110 crime-related deaths.
"To me, that is not enough. How many drug addicts or pushers are there in the Philippines? Our villages are almost saturated [with drugs]," Philippines Solicitor-General Jose Calida said of the killings Tuesday, Agence France-Press reported. "I am here to encourage the [police] not to be afraid of any congressional or senate investigations. We will defend them … I am the defender of the [police]."
When Duterte, 71, was sworn into office on June 30, he maintained he would follow up on campaign threats to kill tens of thousands of criminals and any police also involved in criminal activities. The president, who is also known by the nickname "The Punisher," said it would make good business sense to open more funeral parlors and that he would protect anyone killing drug dealers.
"These sons of whores are destroying our children. I warn you, don't go into that, even if you're a policeman, because I will really kill you," Duterte said after being sworn in, the Guardian reported. "If you know of any addicts, go ahead and kill them yourself as getting their parents to do it would be too painful."
Duterte is scheduled to give his first State of the Nation address July 25. He has set a six-month deadline to deal with drug related crimes and local media have predicted the speech could see the release of more names of specific targets. The president named five police officials and three drug traffickers in previous speeches.
© Copyright IBTimes 2023. All rights reserved.