Philippines Earthquake: 7.2 Magnitude Quake Strikes Islands Of Bohol And Cebu, Death Toll Rises To 93 [PHOTOS]
A 7.2 magnitude earthquake struck the central Philippines on Tuesday, killing at least 93 people as of 9:05 a.m. EDT. Several buildings have collapsed, including historic churches.
The quake, whose epicenter was located near Carmen town on the island of Bohol, 390 miles south of Manila, hit around 8:12 a.m. local time (12:12 a.m. UTC). People spilled out onto the streets in a panic, according to a report from the Associated Press. The quake caused extensive damage on the islands of Bohol and Cebu.
At least 65 deaths were reportedly caused by collapsed structures and landsides, according to Reuters. Roads and bridges throughout Bohol were damaged or rendered completely impassable due to landslides.
Extensive damage was reported throughout the island, with many historic churches, dating back to the period of Spanish colonialism, suffering among the worst damage, according to the AP. Among them was a 17th century limestone church in Loboc town, half of which was completely collapsed.
As of 5 a.m. EDT, 300 aftershocks were recorded by the state volcanology agency, according to Reuters.
A resident of the island of Bohol told the International Business Times that some residents evacuated into the mountains, fearing a tsunami. But no tsunami occured, since the epicenter of the quake was inland.
President Benigno Aquino III told reporters he would visit the damaged areas of Bohol and Cebu sometime on Wednesday. Authorities declared a state of calamity in both provinces affected by the earthquake.
Take a closer look at the aftermath of the 7.2 magnitude earthquake in the Philippines in photos and video here.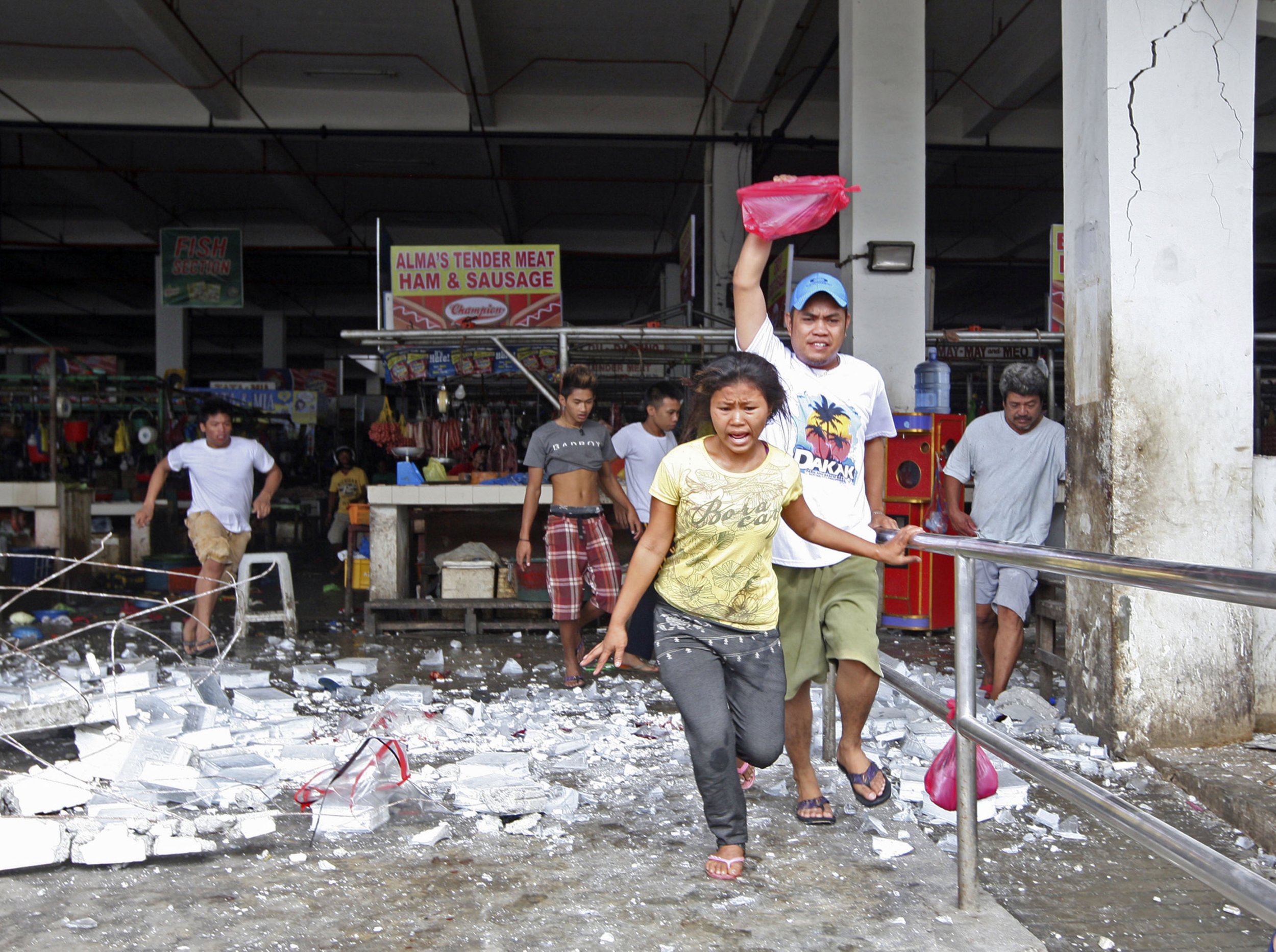 © Copyright IBTimes 2023. All rights reserved.