Philippines Evacuates Thousands As Typhoon Slams Northern Region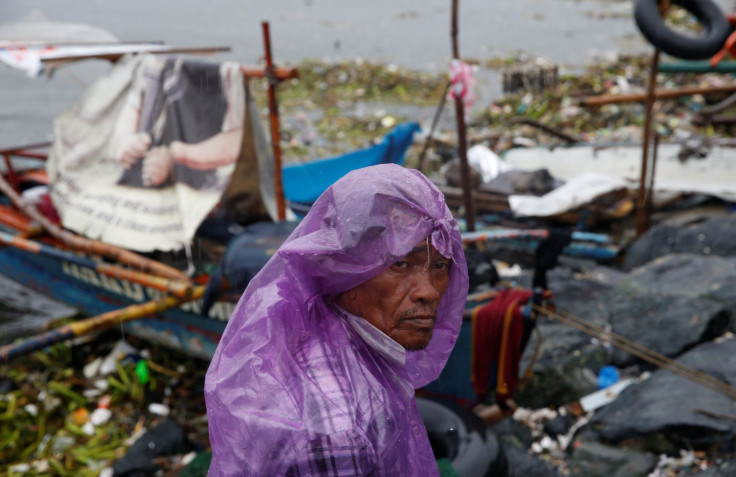 The Philippines evacuated almost 12,500 people before a Category 3 typhoon hit land early on Sunday, dumping heavy rains and unleashing strong winds on northern rice-growing areas, disaster officials said.
Weather forecasters said Typhoon Sarika, which was packing winds of up to 150 kph (95 mph) before making landfall, was potentially the most destructive this year. They expected it to move west and cross the central province of Luzon on Sunday.
"Typhoon Sarika has weakened while crossing the rugged terrain of central Luzon," the National Disaster Risk Reduction and Management Council said in a report, but the storm was still expected to bring moderate to heavy rainfall.
As many as 2,552 families, or 12,496 individuals, had been pre-emptively evacuated, it added.
Sarika's wind speeds subsided to about 130 kph (81 mph) after the landfall, said the weather bureau, adding that it was watching another storm, Haima, that could enter the Philippines on Monday, after forming south of Guam on Saturday.
Typhoon Sarika forced the cancellation of about 160 domestic and international flights on Sunday and stranded more than 6,500 travelers in seaports, disaster officials said.
Storm warning signals had been raised in the capital, Manila, and more than 20 provinces by Sunday morning.
Damage to farm crops, mostly rice and corn, was estimated at 53.5 million pesos ($1.1 million), the officials said.
Some areas were left without power, and major dams were being closely monitored for possible overflow, while floods and landslides blocked five roads in the northern and southern provinces of the main island of Luzon.
Sarika is moving towards the South China Sea, weather officials said, but the risk of flooding, power outages and wind damage could still increase along its path.
© Copyright Thomson Reuters 2023. All rights reserved.