Philippines To Take South China Sea Dispute To International Court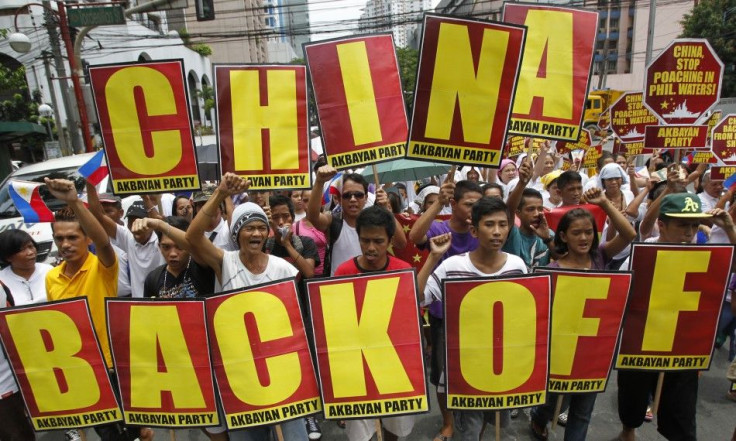 The Philippines has said that it will seek international arbitration to challenge Chinese territorial claims in the South China Sea to reach a "durable solution" to the dispute.
Philippine Foreign Secretary Albert del Rosario Tuesday said the decision came after Manila had exhausted "almost all political and diplomatic avenues" to resolve the maritime dispute with Beijing, the Associated Press reported.
"We are all for improving our economic relations with China but it should not be at the expense of surrendering our national sovereignty," he said.
Del Rosario told a news conference that his office had summoned the Chinese ambassador in Manila to inform her of the move.
In the note handed to the Chinese ambassador, the Philippines listed several aggressive moves it alleged were launched by China in recent years to further its South China Sea claims, which include new Chinese government rules authorizing police in the southern province of Hainan to board and seize foreign ships in the South China Sea.
Manila hopes that the arbitration is done by an "arbitral tribunal" that operates under the 1982 U.N. Convention on the Law of the Sea.
The Philippines and Vietnam were involved in a dispute with China over its increasingly assertive posture with regard to the ownership of the Scarborough Shoal in the South China Sea for several months now.
Manila and Hanoi have been seeking the support of the Association of Southeast Asian Nations, or ASEAN, in pressurizing Beijing to accept the code of conduct.
The South China Sea has long been a bone of contention between China and several members of ASEAN. China lays claim to almost the entire South China Sea, including what is recognized by the U.N. as the Exclusive Economic Zone of other neighbors.
In November, China began printing a revised map on passports, which shows Beijing staking its claim on the entire South China Sea, sparking strong protests among several of its neighboring nations.
Though these contested regions have long been included in China's official maps, the move to put them in its passports is seen as an act of provocation since it would leave other nations with no choice but to endorse the border claims by affixing their official stamps to the documents.
© Copyright IBTimes 2023. All rights reserved.
FOLLOW MORE IBT NEWS ON THE BELOW CHANNELS