Meet China's 'Little Emperors': The Pessimistic Generation That Could Derail the Economy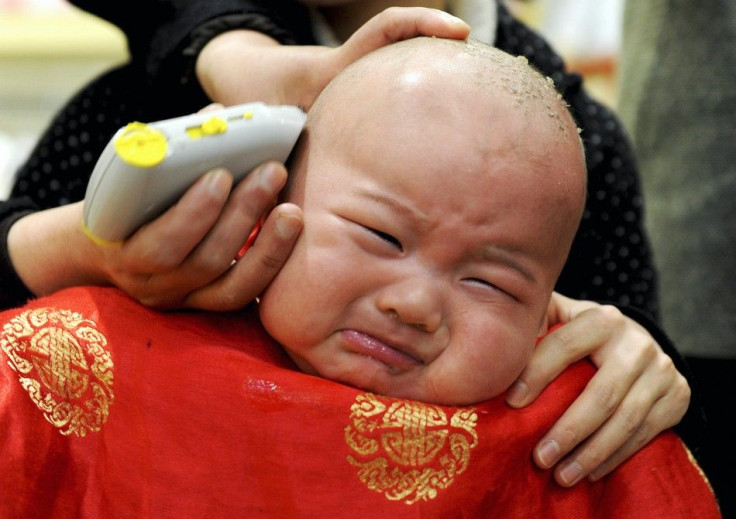 China's three-decade-old population-control system in urban areas, the so called One Child policy, has created a new population of Chinese that some experts are saying puts the nation's economy at risk.
But who are the people who could jeopardize China's future? According to a new study, they are "Little Emperors": single children, usually men, who grow up to be "significantly less trusting, less trustworthy, more risk-averse" than people born before the policy took effect.
The new study from Australia's Monash University and the Australian National University, based on the research of Nisvan Erkal, is called "Little Emperors: Behavioral Impacts of China's One-Child Policy."
The study used a series of "economic games" on a sampling of 421 subjects born just before and during the peak years of the One-Child policy, from 1975 to 1983, and determined that Little Emperors are more pessimistic and less competitive and conscientious than people born slightly earlier.
The results suggested that China's future workforce will have be less inclined to risk taking, and may cause a decline in entrepreneurship.
In one of the activities required by the study, subjects were asked to either exchange or invest small increments of money and make various other economic decisions which revealed behavioral styles (ie. trust and risk-taking traits). Participants born during the policy had lower rates of investment returns than those who were not: 30.4 percent versus 35.4 percent.
The study, of course, is not indicative of the behavior of the entire population born from the policy, but the results are still significant.
The study is the first of its kind, contributing economic-related data to a longstanding theory that the One-Child generation will somehow disrupt China's economy and social structure.
"In China, there is a very common belief that the one-child generation is spoilt and selfish and they are not hardworking … even though it is a common belief, no one has ever tested this thing, or given hard evidence -- and that is why we decided to study this," said Xin Meng, a professor at the Australian National University in Canberra who is of Chinese origin, to the BBC.
The views cited by professor Meng are common in China, where many other theories have cast in a negative light an entire generation of children coddled by both parents and both sets of grandparents. Within the generation, young men outnumber women. These likely single men will also be expected to bear the financial weight of caring for their elders, again usually including both sets of grandparents.
Though the policy is not enforced nearly as rigidly as it used to be, it still technically exists. Faced with backlash on the unintended negative effects of the policy, the government has been quietly reconsidering it, as groups speak out in opposition.
According to the Shanghaiist, a Shanghai-based news blog, the China Development Research Foundation, a government think tank, called for the relaxation of the policy this past October as the country would be paying "a huge political and social cost" otherwise.
© Copyright IBTimes 2023. All rights reserved.
FOLLOW MORE IBT NEWS ON THE BELOW CHANNELS