Phoenix Suns Serious Contenders For Free Agent LaMarcus Aldridge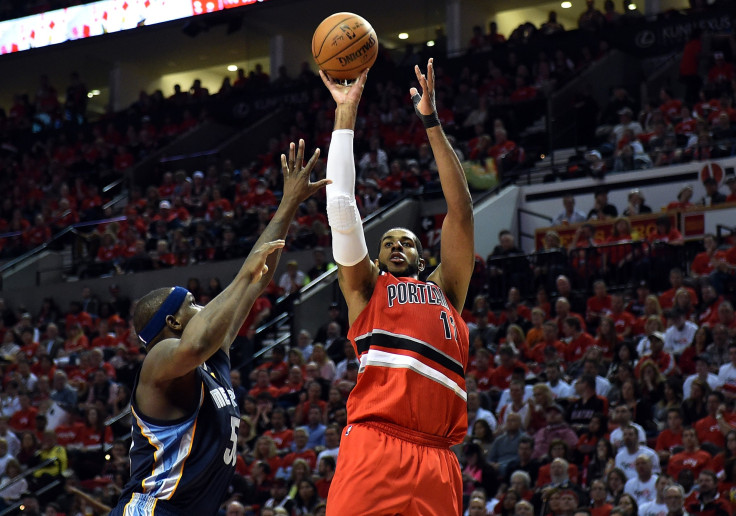 The Phoenix Suns have emerged as serious contenders in the bid to sign top free agent power forward LaMarcus Aldridge. The team made a strong pitch to the 29-year-old All-Star, who is reportedly seeking a team that can best offer a run at an NBA championship.
Suns General Manager Ryan McDonough pulled the surprise move of the summer by adding free agent Tyson Chandler, the shot-blocking center that Aldridge is reportedly enamored with. Phoenix is pitching its run-and-gun system, which seems tailor-made for the finesse and steady play of Aldridge. If things go the Suns' way, coach Jeff Hornacek will have a bonafide superstar who will anchor the team's half-court offense. This was apparently what impressed the Portland Trail Blazers superstar the most, as reported by Adrian Wojnarowski of Yahoo Sports.
"All of a sudden, they get an agreement with Chandler today, and McDonough marches Chandler into his meeting with LaMarcus Aldridge and says, 'Here you go.' And then things got serious between Aldridge and the Suns. They were really a secondary team. That changed today," Wojnarowski said.
The Suns now join the San Antonio Spurs and Trail Blazers as front-runners to sign Aldridge. The free agent forward already met with the Spurs, who used their championship charm to entice the free agent, including a meeting with coach Gregg Popovich. The Spurs traded center Tiago Splitter to the Atlanta Hawks to free up cap space to sign a max player in the mold of Aldridge. With Tim Duncan leaning toward staying an extra year and Manu Ginobili still on the fence about returning, the five-time NBA champion Spurs hope to add another weapon and a future franchise player once Duncan retires.
Aldridge still has scheduled talks with the New York Knicks and Toronto Raptors after already meeting with Western Conference suitors such as the Suns, Spurs, Houston Rockets and Los Angeles Lakers. He is expected to make his decision by the weekend or next week.
© Copyright IBTimes 2023. All rights reserved.
FOLLOW MORE IBT NEWS ON THE BELOW CHANNELS