Phone Hacking: Rupert Murdoch Refuses to Testify to Parliment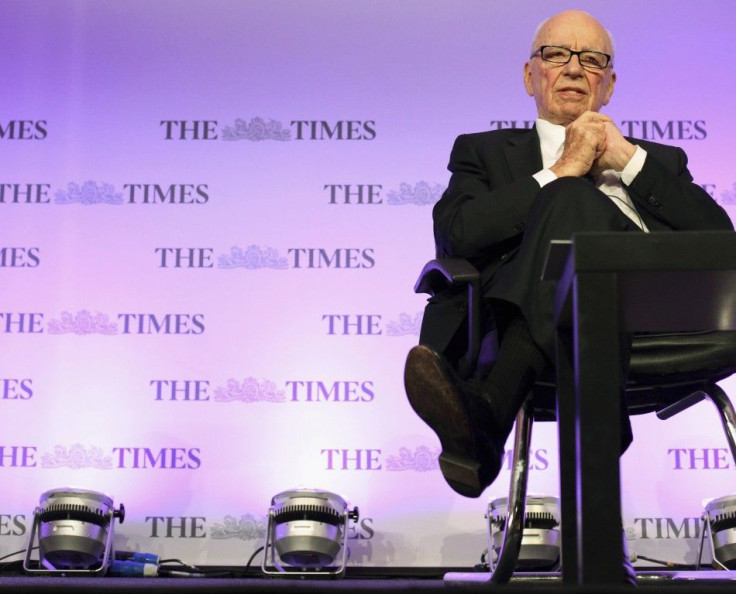 Media mogul Rupert Murdoch and his son James Murdoch refused Thursday to appear before a parliamentary committee investigating alleged phone-hacking and bribery done by employees of their British media empire.
However, News International chief Rebekah Brooks, a British citizen, agreed to appear Tuesday. The chairman of said it had issued summonses to the Murdochs but it was unclear if Rupert Murdoch could be compelled to testify because he is a U.S. citizen.
James Murdoch, the chief of his father's European and Asian operations, offered to appear in August while his father, Rupert Murdoch said he would appear before the committee for a separate inquiry initiated by Prime Minister David Cameron, led by a judg. Murdoch also said he would discuss alternative ways of providing evidence to parliament, the Associated Press reports.
He has stated that parliament has been misled by people in his employment, John Whittingdale, chairman of the parliment's Culture, Media and Sports committee told the AP. We felt that to wait until August was unjustifiable.
Whittingdale asked the three to appear in a week, on July 19, a representative told CNN.
AP reports:
Brooks was editor of News of the World in 2002 at the time of the most damaging allegation so far, that the paper hacked into the phone of teenage murder victim Milly Dowler in 2002 and may have impeded a police investigation into the 13-year-old's disappearance.
Brooks has said she was unaware of any phone hacking at the time. Murdoch's hope of making BSkyB a wholly owned part of his News Corp. empire collapsed on Wednesday in the face of what Cameron called a firestorm that has engulfed media, police and politicians.
Cameron has appointed a judge for a wide-ranging inquiry into the News of the World scandal and wider issues of media regulation, the relationship between politicians and media and the possibility that illegal practices are more widely employed in the industry.
It clearly goes beyond News International, Clegg said. It is clearly something much more systemic, Clegg added. I don't think we should allow ourselves to believe that it is just because of the Murdochs, or Rebekah Brooks, or it's all about one commercial transaction, however significant.
© Copyright IBTimes 2023. All rights reserved.