Pierre-Paul To Re-Join NY Giants Next Week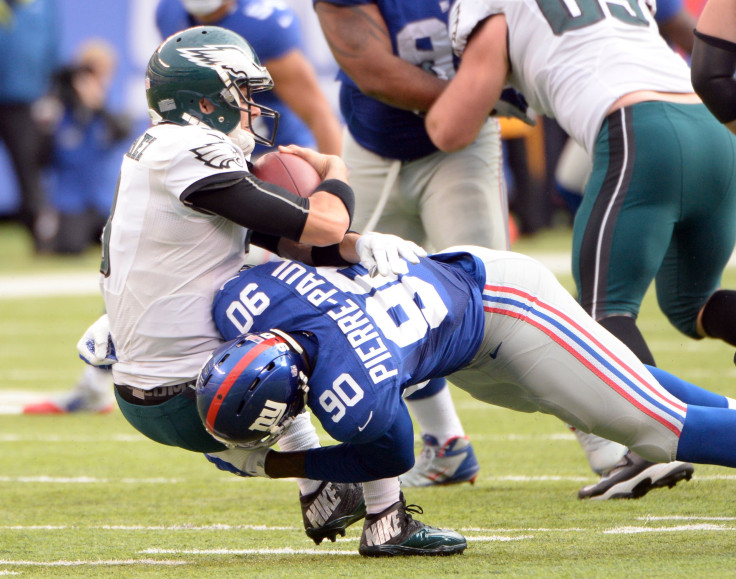 Jason Pierre-Paul is set to make his return to the New York Giants next week with the team expected to examine the injured hand and determine his status for the upcoming 2015 NFL Season.
ESPN reported the development and stated that Pierre-Paul can potentially play despite the condition of the finger, which may need some sort of protection when he plays.
Pierre-Paul was involved in a Fourth of July fireworks accident earlier in the offseason and the incident reportedly cost the Giants star defensive end his right index finger. Additional reports states that team doctors from the Giants have yet to examine the finger since the accident.
The Giants designated Pierre-Paul on franchise tag in early March with a one-year contract valued at $14.813 million for 2015. The defensive end has yet to sign that franchise tender and the deadline for franchise-tagged players to sign multi-year contracts has passed last July 15.
The defensive end, who has made two NFL Pro Bowl teams (2011 and 2012) in five seasons in the league, has no choice but to play out the 2015 season on the one-year deal or sit out.
Last year, Pierre Paul had 53 tackles, 12.5 sacks and three forced fumbles in 16 regular season games. Pierre-Paul's choice not to sign the franchise tender is more on the financial side, as he wants to get an assurance that he will get paid for the entire year. The Giants have the ability to put him on the non-football injury list and could choose to not pay him for the games he would miss.
The Giants open the new NFL season against the Dallas Cowboys on Sept. 14.
© Copyright IBTimes 2023. All rights reserved.