Pittsburgh Steelers, Baltimore Ravens, Cleveland Browns Can All Be In First Place After 2019 Week 5
The AFC North is a three-team race between the Cleveland Browns, Baltimore Ravens and Pittsburgh Steelers. Each team has a chance to be in first place by the conclusion of Week 5.
Cleveland and Baltimore are tied atop the division with 2-2 records, though the Browns own the tiebreaker after beating the Ravens on the road last week. Pittsburgh is a game behind both teams at 1-3. The Cincinnati Bengals are 0-4 and unlikely to make any kind of run toward the playoffs.
The Steelers are considered somewhat of a long shot to win the AFC North now that Ben Roethlisberger is done for the 2019 NFL season. Despite losing their quarterback and starting the year on a three-game losing streak, Pittsburgh can actually take control of the division on the first weekend of October.
Pittsburgh hosts Baltimore Sunday afternoon in the first matchup of the season between the two rivals. A win for the Steelers would give the two teams the same 2-3 record. Pittsburgh would be ahead in the standings because of a perfect division record.
A 27-3 win over the Bengals put Pittsburgh at 1-0 against AFC North opponents. The Ravens are 0-1 in the division because of their loss to the Browns.
Baltimore is favored to win at Heinz Field. The Ravens are laying 3.5 points on the road, according to the betting line at OddsShark.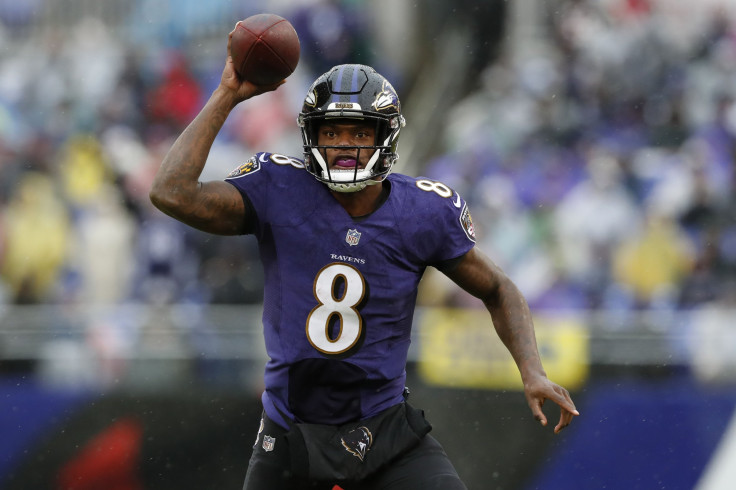 Lamar Jackson has been among the NFL's best quarterbacks in 2019. Mason Rudolph still has a lot to prove after two career starts, one of which went very poorly.
The top of the AFC North won't be settled until Monday night. The Browns end the Week 5 schedule with a road game against the San Francisco 49ers in primetime.
A win for Cleveland would keep them in first place, regardless of what happens in Pittsburgh. Getting a victory in San Francisco won't be easy. The 49ers are undefeated in three games. They are the only NFL team that has a top-five offense and a top-five defense.
San Francisco is favored by four points at home.
Cincinnati is favored to get their first win of the season. The Bengals are laying three points at home against the winless Arizona Cardinals.
© Copyright IBTimes 2023. All rights reserved.