Pittsburgh Steelers Out Of NFL Playoff Picture With Loss To Cleveland Browns, AFC North Odds Drop
It only took four days for the Pittsburgh Steelers to fall out of the 2019 NFL playoff picture. The team no longer owns the AFC's second wild-card berth following a 21-7 loss to the Cleveland Browns on "Thursday Night Football."
Pittsburgh entered Week 11 as the No.6 seed in the conference. The Steelers slid back to the No.8 seed, at least for the moment, with 13 games left on the Week 11 schedule.
Cleveland is only a game behind Pittsburgh with a 4-6 record. The Steelers moved back to .500.
A victory over the Los Angeles Rams in Week 10 had given Pittsburgh a winning record for the first time this season. The Steelers temporarily jumped ahead of the Indianapolis Colts in the standings for a wild-card spot. Indianapolis was beaten by the Miami Dolphins last week.
The Oakland Raiders are the No.6 seed heading into their game Sunday with the Cincinnati Bengals. Oakland and Indianapolis are both a game over .500. The Raiders own the tiebreaker because they beat the Colts earlier this season.
The Steelers beat the Colts in Week 9 as part of a four-game winning streak. Pittsburgh will get their wild-card spot back if both Oakland and Indianapolis lose, though that's unlikely.
The Raiders are the biggest betting favorites on the upcoming schedule, according to OddsShark. The Colts are three-point favorites at home against the Jacksonville Jaguars.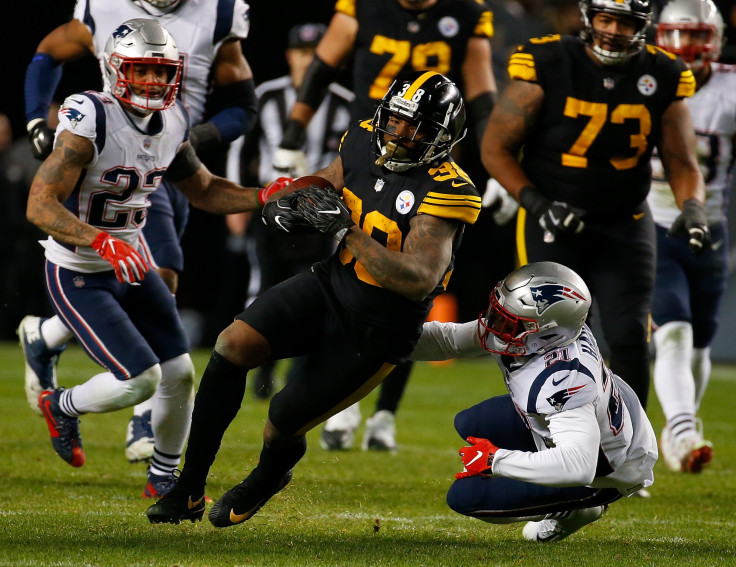 With six games left on the schedule, there is still plenty of time for the Steelers to earn a wild-card berth. But with so many teams in the hunt, Pittsburgh can't afford to lose games against sub-.500 teams if they hope to reach the playoffs.
The Tennessee Titans have the same record as Pittsburgh during their Week 11 bye. The Jaguars and Los Angeles Chargers are a game behind the Steelers in the standings.
Four of Pittsburgh's remaining opponents have losing records. The Browns will visit Heinz Field in two weeks for a rematch of Thursday's contest.
The Steelers might have blown any chance they had to win the AFC North. Pittsburgh trails the first-place Baltimore Ravens by 2.5 games. Baltimore is the conference's No.2 seed and has already beaten Pittsburgh once this season.
The Ravens are a -1000 favorite to win the division at FanDuel Sportsbook. The Steelers are a long shot at +900.
Before Thursday's game, Baltimore was a -750 favorite in the division. Pittsburgh had +550 AFC North odds.
© Copyright IBTimes 2023. All rights reserved.