Pizza Guy Thrashes Michael Jordan's Food Poisoning Claim In The Last Dance
KEY POINTS
Michael Jordan revealed the '97 "Flu Game" was actually a case of food poisoning
Craig Fite said they did not try to poison Jordan with their pizza
The final two episodes of "The Last Dance" aired on Sunday
In episode nine of the "The Last Dance" docuseries, five pizza delivery guys in Utah were portrayed as the villains to Michael Jordan's infamous "Flu Game" in 1997. Calling foul, one of the alleged culprits bared his side of the story as he thrashed the accusation that they deliberately "poisoned" the basketball icon.
Craig Fite, who claimed to be the assistant manager of the pizza chain that delivered to Jordan's suite, said that the accounts from His Airness and his longtime trainer Tim Grover are complete lies.
"The crap story (Grover) said, that there was five people, there was two of us — and I didn't even have that many people working at the time at the store — but there was two of us," Fite told Jake Scott and Gordon Monson of 1280 The Zone's The Big Show on Monday.
"That pizza was made well. I followed all the rules. I was so busy trying to impress to become store manager there that I followed all of the rules. I am 100% certain he was not poisoned by that pizza," he insisted.
In Grover's narrative, Jordan was certainly poisoned, pointing out that the former Chicago Bulls superstar did not show any symptoms of seasonal flu prior to consuming the midnight food.
"One hundred percent it was food poisoning, 100 percent," Grover said. "But obviously it just sounds better to be the 'Flu Game' than the 'Food Poisoning Game.'"
"Nobody ate the pizza but him. Nobody. And there were no signs of flu, anything, being sick before that. Then, about 3 o'clock in the morning, I get a call to my room that just says, 'Hey, man, come to MJ's room' and he's literally curled up in the fetal position. ... I've not known any flu that can hit you that fast, but I know how quickly food poisoning can hit you," he added.
"That's my story, that's what I observed. I was in the room when all this was going on, so if anybody had a better look than I did I'd like to see who that person was because they definitely weren't there."
Jordan taking the lid off the legend behind his sensational performance in Game Five of the '97 Finals has been one of the most talked-about storylines from the last two finale episodes of the series that aired on Sunday. And with an added subject of discussion triggered by the food poisoning theory, the hangover from the 10-part docuseries is expected to last a little bit longer.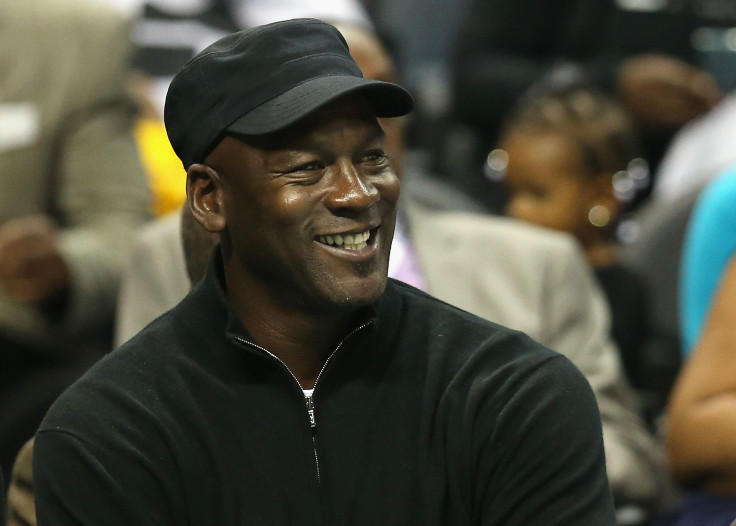 g
© Copyright IBTimes 2023. All rights reserved.