Pizza Hut Manager Tony Rohr Fired For Refusing To Open Restaurant On Thanksgiving Day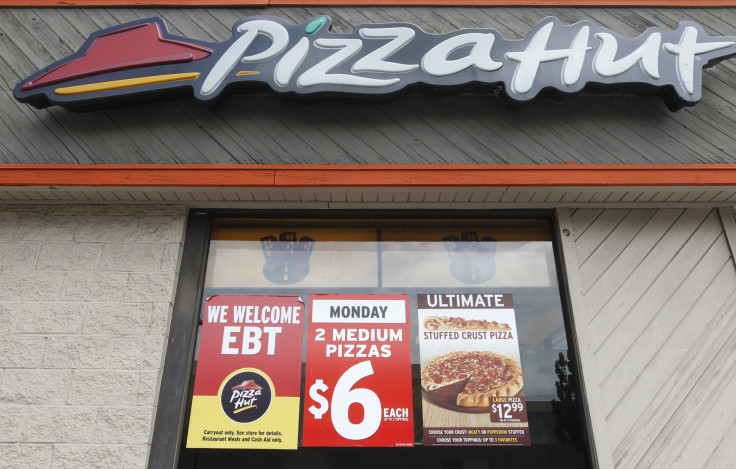 A Pizza Hut manager has been fired after refusing to open the restaurant on Thanksgiving Day. According to WSTB, Tony Rohr worked at the pizza chain for 10 years -- starting out as a cook before working his way up to being the manager of the Elkhart, Ind., location -- before being fired.
As WSTB reports, Rohr says he was told at a meeting with his bosses that opening on Thanksgiving was mandatory this year. "I said, 'Why can't we be the company that stands up and says we care about our employees, and they can have the day off?'" Rohr told WSTB. "Thanksgiving and Christmas are the only two days that they're closed in the whole year, and they're the only two days that those people are guaranteed to have off and spend it with their families."
According to WSTB, Rohr's bosses at Pizza Hut said he could sign a letter of resignation for his refusal to open the restaurant on Thanksgiving.
"I do not resign," Rohr wrote in a letter to his boss. "However, I accept that the refusal to comply with this greedy, immoral request means the end of my tenure with this company." He added, "I hope you realize that it is the people at the bottom of the totem pole that make your life possible."
Rohr is still unemployed and looking for a job, WSTB said. He plans on spending the Thanksgiving holiday with his girlfriend and parents in South Bend.
"They're still going to be open," Rohr said. "I'm sure they're still going to sell pizza, but I just didn't think it was right."
WSTB spoke to the director of operations for the Pizza Hut location Rohr worked at, and he told them that Rohr quit, and did not get fired.
Pizza Hut joins a growing list of companies -- including Walmart, Target, Macy's, Best Buy, Toys "R" Us, JC Penny, Kmart, Sears, Gap and Lord & Taylor -- which will be open to shoppers at some point on Thanksgiving Day.
© Copyright IBTimes 2023. All rights reserved.