PLA Warns World To Be Wary Of US Militarizing Starlink Satellites
KEY POINTS
It said the U.S. Armed Forces may try to dominate the outer space via THE Starlink satellite
Starlink could also form an independent internet, threatening "cyberspace sovereignty"
Beijing has recently launched GalaxySpace, which aims to compete with SpaceX
Visit IBT.com to see the latest stories.
The world should be wary of the U.S. potentially militarizing SpaceX's Starlink satellite internet system, the official newspaper of the Chinese military has warned.
An article that appeared Thursday on the People's Liberation Army (PLA) mouthpiece urged the global community to be "on high alert" as the U.S. Armed Forces' may dominate the outer space via Starlink satellite, reported South China Morning Post.
"The Starlink project has decided to increase the planned 12,000 satellites to 42,000, underscoring that it is widely distributed, flexible and could be reconfigured quickly. The ambition to militarize Starlink and its barbaric expansion deserve high alert from the international community," the article authored by Li Xiaoli said.
The article added that when completed, Starlink could enable the U.S. military to "gain situational awareness while keeping adversaries in the dark." It will also provide Washington with global and around-the-clock reconnaissance and surveillance services.
The Starlink system gets funding and infrastructural support from the US military, despite being developed for civilian use. "It can provide large bandwidth and high-speed military communication services with global coverage, allowing the U.S. military to build a powerful command communication network covering uncrewed aircraft, strategic bombers, nuclear submarines and other combat platforms," the article warned.
The article also quoted an unnamed expert who said Starlink could form a second and independent internet that threatened states' "cyberspace sovereignty."
Last week, a SpaceX Falcon 9 rocket launched another big batch of Starlink internet satellites, taking the total tally to 2,400 satellites. More than 2,100 of those satellites are in orbit and functioning as of Friday, according to a list maintained by Jonathan McDowell, an astrophysicist who closely tracks spaceflight activity.
The satellite internet constellation operated by SpaceX provides satellite Internet access coverage to 32 countries where its use has been licensed.
However, China, apprehensive about the U.S.' domination in space, has recently launched GalaxySpace, which aims to compete with SpaceX. Beijing has also submitted fillings to the UN's International Telecommunication Union (ITU) explaining its intention to construct two LEO constellations totaling 12,992 satellites.
A few months back, it also raised concerns about Starlink that its Tiangong space station had had two near-misses with Starlink satellites. Beijing had then accused the U.S. of ignoring international treaty obligations and engaging in irresponsible and unsafe conduct in outer space.
However, SpaceX founder Elon Musk had defended Starlinks claiming that the space was "just extremely enormous" and the spacecraft which he was sending into it "is very tiny," indicating that the situation is not as dire as it seems. Musk reportedly has a close relationship with Chinese officials.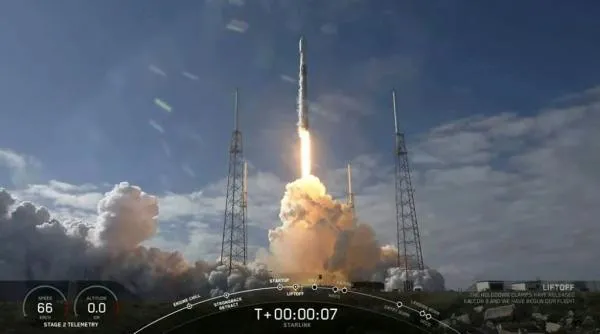 © Copyright IBTimes 2023. All rights reserved.