Plane Makes Emergency Landing After Passengers Report Mysterious Illness
A Dubai bound plane which took off from Moscow, Russia, made an emergency landing an hour and half later as some passengers suddenly reported sick. The incident took place Saturday.
The Ural Airlines U6-893 aircraft was carrying 150 passengers when it made the emergency landing in Volgograd, a city in southwest Russia.
According to a Fox News report, some passengers felt uneasy on-board, thirty minutes after take off. Passenger Ilya Brinder told TV360 those who felt sick found it hard to breathe and had greatly dilated pupils.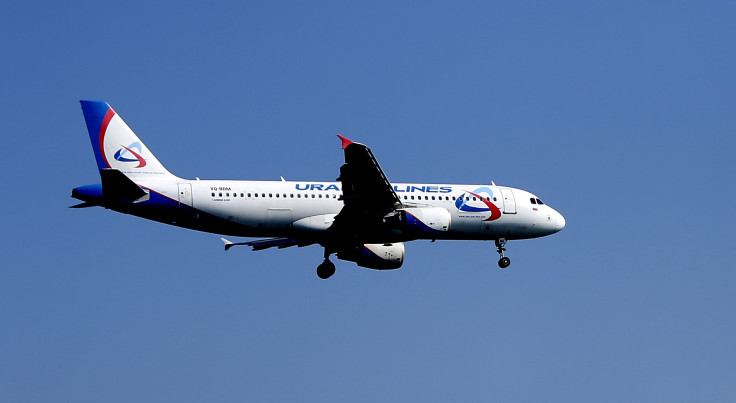 "The flight attendants were in panic, and the aircraft captain decided to make an emergency landing in Volgograd," the passenger said.
The symptoms were visible in some economy class passengers on seat rows 21 to 26.
Another passenger told The Sun one of the affected person's face turned green.
"I was woken up by a young woman screaming for assistance," a female passenger told the outlet.
"She yelled and screamed 'Help, help!' because her husband felt ill. He was feeling really bad. He was suffocating and couldn't breathe in.
"His face went the colour green — then a panic swept through the plane," she added.
Quoting airport officials, it was reported five people were taken ill when the aircraft made the unscheduled landing.
According to airport spokeswoman Anastasia Golodova, the plane landed at 7:23 a.m. local time (10:23 p.m. Friday, EST). The aircraft stayed there for two hours, during which ambulances and paramedics attended to the sick. It took off again after a thorough check.
At least two people, who refused to continue the flight, were admitted to a local hospital while three others joined the rest of the crew following treatment, and continued their journey.
Though some believed it to be related to food poisoning, the actual cause of the weird symptoms has not yet been ascertained.
© Copyright IBTimes 2023. All rights reserved.
FOLLOW MORE IBT NEWS ON THE BELOW CHANNELS