Plans By Ukraine Officials To Build Museum At Hitler's Bunker Site Sparks Outrage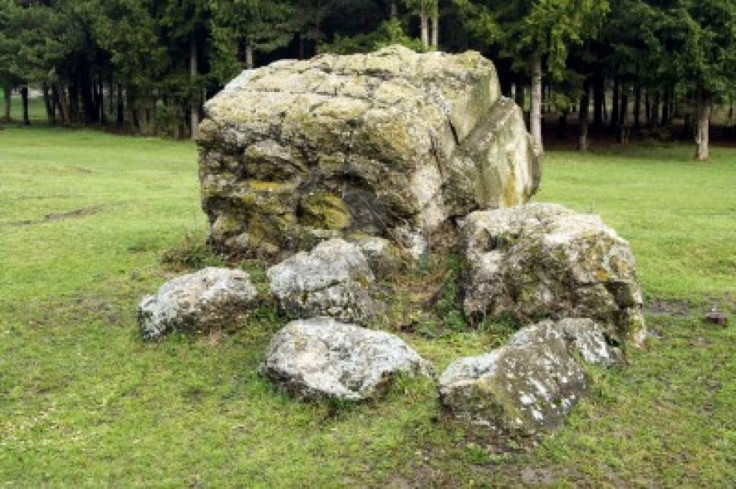 Plans by Ukrainian officials to open a museum on the site of a bunker once used by Adolf Hitler has prompted fears such a place could become a shrine for neo-Nazis.
BBC reported that authorities in the city of Vinnitsa want to convert the locale of the Wehrwolf bunker into a tourist attraction. Ukraine's president Viktor Yanukovych has asked that the proposal be addressed in a local referendum.
Communist and Socialist party members believe the museum/tourist site would allow Nazis some measure of validation.
Lydia Zakusylova, chairman the regional Communist Party, told BBC: Even before, with just a road sign pointing to the location of the Wehrwolf, neo-Nazis were flocking to the site. We had to mobilize the police, the local authorities and party members to stop them.
Zakuslova was also appalled by some of the museum's plans.
"They wanted to offer tourists the chance to try on uniforms, hang sub machine-guns around their necks and pose for pictures with Nazi flags in the background." she said. "Lydia Zakusylova"
She added: Initially, there were suggestions to restore wartime dug-outs for [prisoner of war]. But there were also plans to exhibit uniforms and flags of the officers and men of the Reich.
Many war veterans have also complained about the proposed museum.
Meanwhile, Kateryna Vysotska, an official at the local Vinnitsa Museum, denied that the museum would be used to glorify Hitler or Nazism.
Rather, she said any future museum will serve as a historical memorial to victims of Nazism, and will include a mass grave for those who died.
We met veterans and I told them that Hitler's bunker has become a tourist attraction irrespective of their wishes, she told BBC.
Visitors will keep coming and it would be better if our museum staff conduct proper guided tours.
Hitler's bunker is located about 5 miles outside Vinnitsa and was constricted as the Nazi's military headquarters on the Eastern Front. Built in April 1942, the bunker was blown up by Germans as they retreated from the East.
© Copyright IBTimes 2023. All rights reserved.