'Pokémon Go': Wanda's Legendary Partnering With Game Makers For Film On Detective Pikachu, Universal Gets Distribution Rights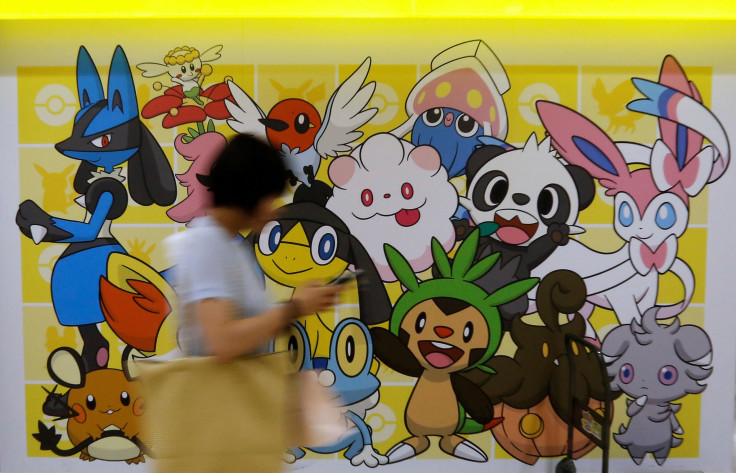 As the craze over "Pokémon Go" shows no signs of dampening, a subsidiary of China's Wanda Group is set to team up with the makers to release a live-action film based on the game's creatures.
Legendary Entertainment LLC is partnering with the Pokémon Co. for the movie that will begin production in 2017. According to a statement released by the companies Wednesday, the action film franchise will be based on the character of Detective Pikachu.
Comcast Corp.'s Universal Pictures will handle distribution of the film outside of Japan, while Pokémon Co.'s longtime movie collaborator, the Tokyo-based Toho Co., will handle distribution in the country.
This is the latest attempt to benefit from the frenzy surrounding "Pokémon Go," a game in which people use augmented reality to catch fictitious creatures with their smartphones. Nintendo Co. has been able to nearly double its market value since the company released the game on July 6. It traded 476 billion yen ($4.5 billion) worth of shares last Friday, marking the biggest daily turnover for any company in the Topix index this century.
Thomas Tull's Legendary Entertainment was acquired by China's Wanda for $3.5 billion in January this year. The movie deal is the company's third major project in less than a month — following the June 23 purchase of "Bad Blood," starring Jennifer Lawrence, and an untitled project set up this week for "The Birth of a Nation" producer-director Nate Parker — Variety reported.
The Pokémon deal was brokered by Don McGowan at the Pokémon Co. International, leading the negotiations with Dan Black of Greenberg Traurig. Marty Willhite, Daniel Feinberg and Mike Ross represented Legendary, according to Variety.
Since Pokémon was first introduced in Japan in 1996, more than 279 million video games based on its characters have been sold worldwide, according to Bloomberg. The first film, "Pokémon: The First Movie — Mewtwo Strikes Back," was released in 1998. Since then, 19 films have been released, based on the fictional characters.
© Copyright IBTimes 2023. All rights reserved.