Saudi Arabia Receives Lockheed Arms Deal As Podesta Group Lobbies For Both Parties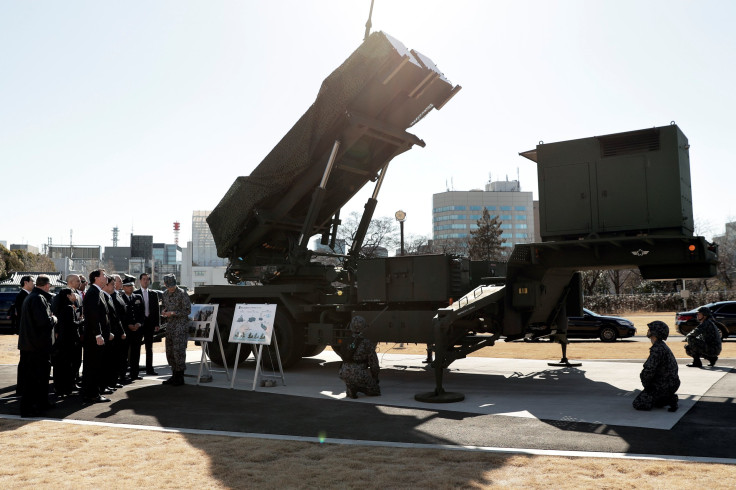 On Tuesday the Department of Defense announced a new $524 million contract for Lockheed Martin to sell Patriot missiles domestically and to foreign militaries, including those of Romania, Qatar and Saudi Arabia. The Saudi Kingdom is represented in Washington through a web of influential power brokers — among them until recently was the Podesta Group, which folded late last year amid possible implication in Special Counsel Robert Mueller's probe. While representing Saudi Arabia in Washington, Podesta Group also lobbied Washington on behalf of Lockheed.
Saudi Arabia's three-year-long war in Yemen has been aided by U.S. military equipment, intelligence, and logistics support. Last year, the kingdom acquired $1.1 billion worth of American precision-guided munitions and helicopters, aided by lobbying from former U.S. congressman Howard "Buck" McKeon . In May, President Donald Trump announced a $110 billion arms package to be sold to Saudi Arabia over the next 10 years, but only a small portion of that has so far been approved and delivered. The exact portion of the new $524 million Lockheed contract heading to Saudi Arabia is not publicly known, as the DoD does not segment out those numbers in press releases and did not respond to International Business Times requests for clarification.
Since the Saudi-led coalition's assault on Yemen began in 2015, at least 5,558 Yemeni civilians have been killed and 9,065 injured, according to the latest available United Nations statistics . A blockade initiated by Saudi Arabia has caused widespread famine, with the United Nations estimated that more than 7 million Yemenis lack reliable access to food .
Patriot advanced capability-3 (PAC-3) missiles are defensive missile systems, used to intercept ballistic missiles such as those launched by Houthi rebels. However, there are questions about the effectiveness of PAC-3 systems, with a recent investigation showing that Patriot missiles may have failed to shoot down a missile launched from Yemen toward Riyadh, the capital of Saudi Arabia.
Lobbying disclosures reviewed by IBT show that Podesta Group has continuously lobbied for Lockheed Martin since 1999. The defense contractor has paid Podesta Group as much as $660,000 a year in that period. Meanwhile, the firm also lobbied on behalf of Saudi Arabia, receiving $1,385,150 from the country for the first half of 2017, according to documents filed with the Department of Justice. Podesta Group has not yet filed its foreign lobbying activities report for the second half of 2017.
According to FARA regulations , registered foreign agents are required to submit activities filings within 30 days of the end of the six-month period. Podesta Group's last six-month period ended Dec. 31, 2017, making its filing currently more than a week late. Reached by IBT, Tony Podesta, the former head of Podesta Group, said that the filing would be submitted "soon" and is delayed because he is on business in Dubai, in the United Arab Emirates. The UAE is a key partner in the Saudi-led intervention in Yemen.
Without Podesta Group's most recent FARA filings it is impossible to know whether the firm specifically lobbied on behalf of the PAC-3 deal for Saudi Arabia. However, the firm's domestic lobbying disclosures for Lockheed show that it was lobbying the State Department, which is involved in approving any arms sale to foreign governments.
© Copyright IBTimes 2023. All rights reserved.